Page 1 of 8
Spring has sprung, and with it returns the feel of femininity. Classics go modern with optimistic floral prints, lighter-than-air fabrics and juicy pops of color.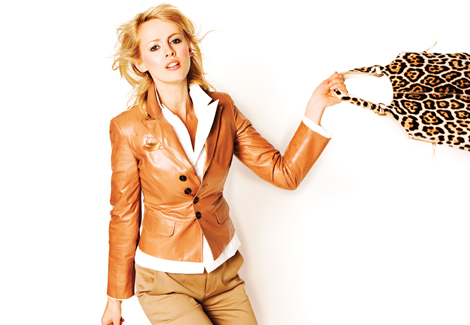 Prada
mauve-brown leather jacket, $2,615.
Prada
white peplum blouse with ruching, $1,495. Coordinating tan slacks, $455.
Yves Saint Laurent
leopard handbag, $1,425. All Saks Fifth Avenue.