Mosey on over to the Pointe Hilton Tapatio Cliffs Resort for Childhelp's Phoenix Chapter's City Slickers Ball on October 3.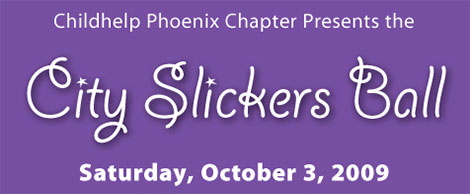 5:30 p.m. - Cocktails
7 p.m. - Dinner, Dancing & Entertainment
Located in Tapatio's Grande Ballroom.
Tickets are $150
Attire: Cowboy to Cocktail
RSVP by Sept. 19.
For more information contact Terry Keever at 602.971.9246 or visit www.childhelpphoenix.com.
Pointe Hilton Tapatio Cliffs Resort
11111 N. 7th Street
Phoenix, AZ