The "Fergie & Friends" Celebrity Baseball Game will take place Wednesday, March 25 at the HoHoKam Stadium in Mesa.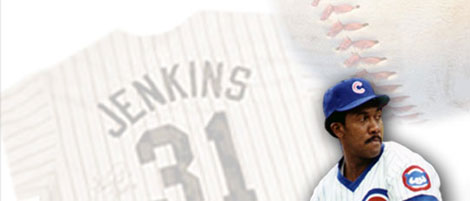 Come see Baseball Hall of Famers Ferguson Jenkins, Billy Williams, Ernie Banks, Rollie Fingers, Juan Marichal, and Harmon Killebrew, plus Football Hall of Famer Bobby Bell and Basketball Hall of Famer Meadowlark Lemon . Other All-Starts invited to attend include Jody Davis, Randy Hundley, Jay Johnstone, Keith Moreland, Lee Smith, Gary Bell, Bert Campaneris, Al Downing, George Foster, John Mayberry, Rick Miller, Amos Otis, Ozzie Virgil Jr. and Jon Warden.
Gates open at 4:30 p.m. and the on-field meet and greet is 5-5:30 pm. An Autograph Session in the concourse will take place from 5:45 p.m. to 6:30 p.m. The game will begin at 7:10 p.m. General Admission tickets are $10. VIP tickets are $25 for seating in the VIP section and an on-field meet and greet with the players prior to the game at 5 p.m.
Proceeds support the Ferguson Jenkins and the Mesa HoHoKam Foundations.
For more information or to reserve tickets call (480) 964 4467 or stop by the Box Office at Mesa HoHoKam Stadium.