O'Donoghue's Irish Pub in north Scottsdale will close this Friday, June 22 after a toast to the staff.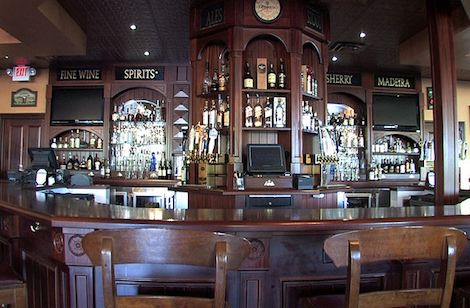 the Irish pub owners are teaming up with the operators of TK's Urban Tavern to open Grayhawk Tavern in the same location most likely in the early winter after extensive renovations.
David O'Donoghue, the Irish pub's co-owner, said the decision to close O'Donoghue's is bittersweet 
"We opened in November 2007 and we're proud of the run we had. Regretfully, we have not been able to achieve the goals we wished for with an Irish pub. However, we're excited to announce that we have partnered with the owners of TK's Urban Tavern in the Scottsdale Quarter and will open Grayhawk Tavern in our same location in the early winter," O'Donoghue said.
TK's Urban Tavern co-owner Brian Pierce said the new Grayhawk Tavern will be open for lunch and dinner and include an impressive wine lounge and bar. "We've been working on the menu and will announce more about the cuisine soon," Pierce said.
The new owners of Grayhawk Tavern will invest in significant renovations. "We'll do extensive remodeling with the goal of bringing our community a great neighborhood hangout with delicious food and friendly, warm service," O'Donoghue said.
The Irish pub's staff was informed of the closing on Friday and encouraged to re-apply for positions when the new Grayhawk Tavern is close to opening. The public is invited to toast the staff and celebrate the future at 7 p.m. on Friday, June 22. For more details, call (480) 585-6329.