Extra! Extra!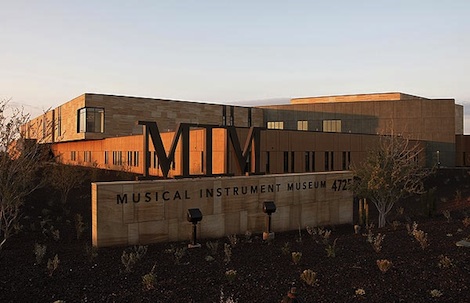 The Musical Instrument Museum (MIM) invites Arizona K-12 educators to explore more than 5,000 instruments and artifacts from every country in the world for free during July. Current Arizona teachers, school and district administrators, teacher's aides, and homeschool educators will be granted complimentary admission with a school- or district-issued ID, or (for homeschool educators) an affidavit of intent.
Educators can take an in-depth look at MIM's educational offerings for the 2012‒2013 school year during the museum's Educator Preview Days on July 28 and 29 and on August 25. Programming will include information about field trips (both docent-led and self-guided tour options), pre- and post-visit curricula, Student Signature Workshops, and Artist Residency Programs. The preview days will also feature a performance by Tetra, one of the 2012‒2013 Artists in Residence; light refreshments; the opportunity to tour MIM's galleries; and a preview of MIM's newest school tour option.
For more information, please visit www.theMIM.org.