Longtime Valley favorite El Chorro has made two additions to its management team. Peter Brown will serve as bar manager while Sheila Gaskell was named administrative assistant.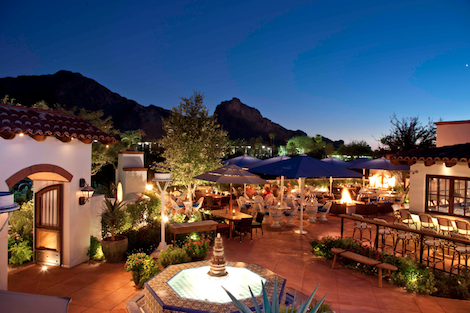 Brown comes to El Chorro with extensive bartending and management experience from a top restaurant in the Lake Tahoe, Calif. area. He was responsible for leading the staff while maintaining the property and managing day-to-day operations of the high-end, lakeside bar and grill. No stranger to the state, Brown earned a Bachelor of Arts in Regional Development with a minor is business administration from the University of Arizona. In his role at El Chorro, Brown will oversee the development of the restaurant's cocktail program, creating seasonal drink menus, managing the bar staff and working with local and regional purveyors to bring special events to guests.
Gaskell has worked in the hospitality industry for more than 12 years, most recently in an operations position with Fox Restaurant Concepts and Quiessence. She's worked in various positions from hostess to bartender before accepting the administrative assistant position at El Chorro. In her role, Gaskell will assist with daily operations and special events while maintaining the restaurant's marketing and advertising efforts.
For more information, please visit www.elchorro.com.