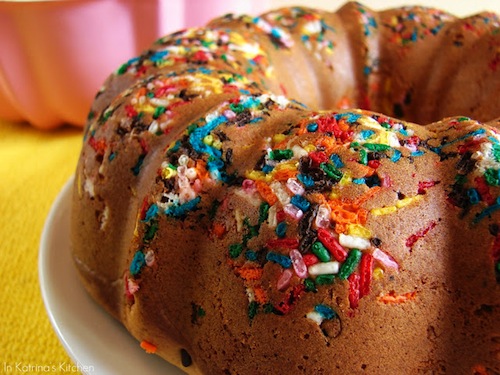 EXTRA EXTRA!
Don't you just hate how hard it is to bring ice cream along with you to work? Wouldn't it be cool if you could munch on it in your car, or have a peanut butter sandwich between scoops of Reese's Ice Cream? Well you're in luck because there's a such thing as two-ingredient Ice Cream Bread. You can use any flavor and experiment with crazy mix-ins to make a dense, creamy BREAD.
Basically, it goes like this:
1) Dump soft ice cream in a bowl.
2) Mix in self-rising flour until combined.
3) Bake.
4) Eat your ice cream, sans spoon.
Here's the recipe, found on KatrinasKitchen.com.