At the helm of Harpers Bazaar; Glenda Bailey is one of fashion's most powerful heavy weights. As editor-in-chief of the 143-year-old fashion publication, Bailey plays composer to her readers as she seamlessly orchestrates one of America's largest women's magazines. Before the U.K. native took her post at Harpers in 2001, she was editor-in-chief of Marie Claire and Honey magazines. Bailey breaks all fashion editor stereotypes with her refined charm and soft English accent—you will see no "The Devil Wears Prada" bravado from Bailey. Bailey's talent to offer and translate the best material for her readers has made the publication extremely successful. While talking to the graceful editor, she makes it very clear to me that she wants to offer articles that women will "have today and love forever"—pieces that have longevity and that can we re-worn seasons to come. Here, I quickly talk to editor-in-chief about the coming Fashion Week and what every woman should own this fall/winter.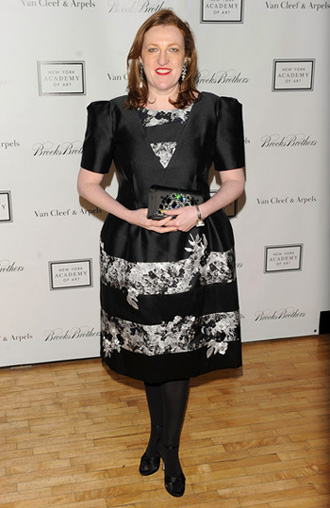 Fashion week in New York is just around the corner. Which shows are you looking most forward to?
I can't say there is just one collection that I am looking forward to; there are so many talented designers showing in New York Fashion Week. I am excited to see the movement in American fashion as a whole. It's very exciting to see the new trends.
In this time of tight wallets and low budgets, how do you inspire your readers to shop?
The editors at Harpers find the best of the best. The team looks for articles that best represent the season. We look for pieces that have longevity. We show items that you will love today and have forever. Articles that you can revisit years from now.
What is the highlight of your position as editor-in-chief?
The highlight of being editor-in-chief of Harpers Bazaar is working with the absolute best team in the world. Harpers employs the best writers, photographers, stylist, editors, etc. Also working with young and emerging talent is a highlight of my position.
What should every woman have in her closet this fall/winter?
At the first sign of fall I am going to wear this fabulous black wool A-line dress from Celine. It is simply gorgeous; every woman should have something like it for this fall/winter season.