Aerial acrobatic performers climb on suspended fabric wrapping themselves and spiraling their bodies in and out of various positions, without the use of safety lines. We catch up with ASU freshman, Becca W., as she tells us all about it!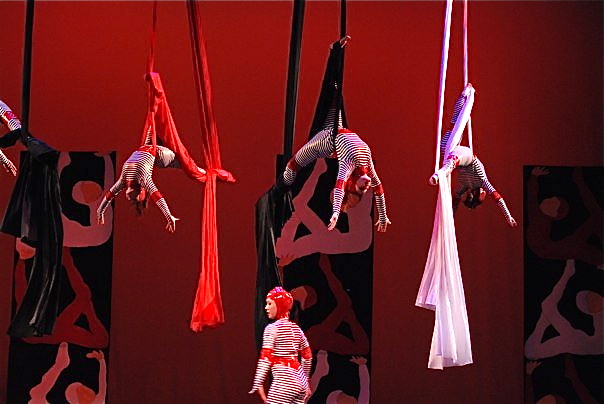 What is it that you actually do?
I do aerial acrobatics. Mainly aerial silks and static trapeze.
How long have you been performing or training with these kinds of acrobatic skills? 
I started about three years ago. I started off as a dancer in a performing company and then my studio started doing the aerial acrobatics. I had always wanted to do silks so I signed up immediately. 
What or who got you into aerial silk?
Myself. I had been looking for places to do it for a long time.  
Do you perform with a certain gym or group? Tell us about it!
I perform with the Dance Shoppe. It's a studio in Glendale. It's mainly dance but there are a few aerial classes. Ranging from beginning to advanced.
 In your opinion, when was the best performance you have ever given? What did it feel like?
I really loved the first performance my studio did. Not a lot of people had every seen silks before so they were amazed. It felt awesome to say I was apart of it. 
What is the hardest thing about aerial silk?
The strength, both mental and physical. It's a lot of upper body and core strength. You also have to not let the fear of being up high doing tricks mess you up. 
Do you plan a future with this type of arial acrobatics? If so, how far do you plan to take it?
I really don't know. I really enjoy it and want to continue with it but I'm not sure I want to make a career out of it. It would definitely be an adventure. 
Any stories you would like to share?
There are so many hilarious moments during practices. Especially when we are learning new tricks. We end up all wrapped up in the fabric laughing our heads off. It really is a blast. The hard work is worth it. Everyone should try it.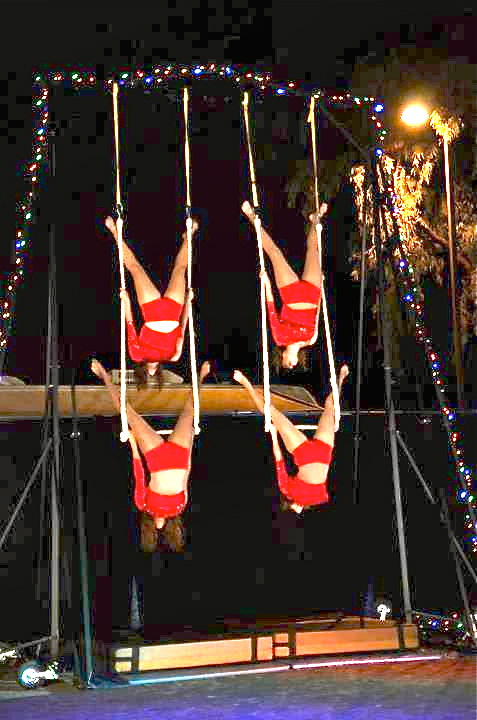 Photos courtesy of Becca W.