Page 10 of 11
"I'm truly inspired when I see any woman owner of a business because I know what they have to go through—their struggles and trials as well as the joys when it's a success."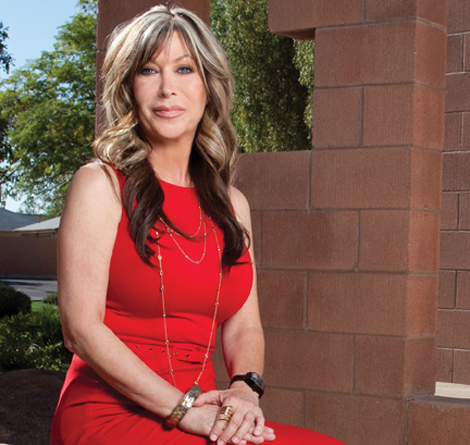 RUTH SIEGEL Founder and Owner of Serenity Hospice and Palliative Car
Ruth Siegel has taken the common philosophy of hospice care and revamped it to fit in the everyday environment with exceptional supervision. "It's just beautiful when you walk in," says Siegel, founder of Serenity Hospice and Palliative Care. "It's not cold like you think a hospice facility would look like. It's just stunning, and the care is as good as the beauty."

Originally from the suburbs of Detroit, Mich., Siegel has worked within the hospice realm for 16 years. In 2004, she established Serenity Hospice and Palliative Care in Phoenix. Out of 74 hospice facilities in the area, Serenity has the third highest number of patients—300—with another facility opening in Sun City this spring. She credits her father for her knack in business. "He owned a nursing home, a bowling alley and a motel," she says. "I just admired him coming from nothing and doing extremely well."

Aside from spending her days running Serenity, she gives back to the community in more conventional ways. "I always help Fresh Start because coming in as a divorced, single woman, I understand why it's so important to have that support," she says, "and I give a lot of things from my home to Habitat for Humanity." (One of her favorite hobbies happens to be decorating.)

The nonprofit segment of Serenity also provides care to families who abandon their elders at hospices. During the holiday season, the care staff ensures each patient is honored and encouraged. —K.B.