FORD/Robert Black Agency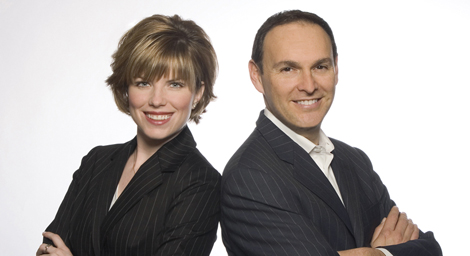 This year, FORD/Robert Black Agency celebrates a remarkable 25 years as a leader in the modeling and talent industry. I will never forget my first visit to the FORD/Robert Black Agency, or the Robert Black Agency as it was known back then. It was 1989 and, with my portfolio in hand, I nervously climbed the steps to the second-level office at the Cornerstone Mall in Tempe. I was a novice to the freelance makeup business and had been compiling images for my book for nearly two years. By then, I had worked with several Robert Black Agency models and hoped my book would receive a positive response.

When I met Black, he already had 12 years of experience under his belt: first as a model and 10 years later, in 1987, as an agency owner. "Robert put Arizona and the Southwest on the map and for that we are very grateful," says Sheree Hartwell, a former model and current owner of the agency.

Hartwell began her modeling career at the tender age of 12 and soon after traveled for bookings to New York and Europe. However, it was Hartwell's destiny to eventually own an agency. Upon signing her, Black asked, "What do you want to be when you grow up?" Her reply: "Someday I want to own a modeling agency." Ten years later, after graduating from Northern Arizona University, she accepted a position as the women's director at City Model Management in San Francisco and ultimately returned  home in 2004 to become managing director, and eventually owner, of FORD/Robert Black Agency.

Founded in 1946 by Jerry and Eileen Ford, Ford Models Inc. became the standard by which all other agencies followed. Ford launched the careers of Lauren Hutton, Christie Brinkley and Brooke Shields, to name just a few. In 1994, Ford Models set to align with an established agency in Arizona, which was growing as a market and was similar to its Miami branch. The agency found an ally with Robert Black Agency, and FORD/Robert Black Agency came to be.

Joey Hunter, the former president of Ford Models, says, "Robert Black represented quality kids and ran a fabulous agency. In my eyes, FORD/Robert Black Agency is still the best in the area." Scott Alan, Jeanne Johnston and Brad Reed, all represented by the agency, have appeared in the pages of AFM. Alan credits much of his 20-plus years of success to the agency's reputation. Shortly after signing with Black, he appeared in a national commercial for Big Red gum and since then numerous ad campaigns, catalogs and editorials including one in Men's Health.

Johnston, now 18, was discovered by FORD/ Robert Black Agency at 14 years old. She has walked runway shows in New York Fashion Week as well as appeared in Harper's Bazaar, Vogue Italia and campaigns for Lanvin and Christian Lacroix.

FORD/Robert Black Agency's TV and film department has also developed numerous actors who have gone on to bigger markets including Garrett Hedlund ("TRON: Legacy"), Kellan Lutz ("Twilight") and Max Adler ("Glee").
TO LEARN MORE:
FORD/Robert Black Agency www.fordrba.com.