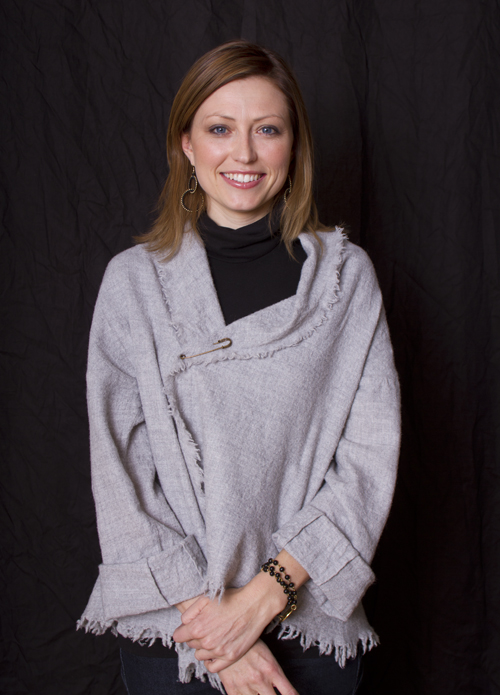 Inga Brooks (Photographed by Dan Raustadt)
Arizona Foothills Magazine and Desert Star Construction are proud to announce that ten of the interior design firms from across the Valley area come together to participate in a Dream Competition to enhance the Rescue Project of the Phoenix Dream Center. Each designer will design a room that will serve as a safe haven for those who have been rescued from a life of sexually based exploitation through human trafficking. These Designers are transforming rooms to transform lives. Each donates time, energy and money to an incredible cause.
When the rooms are finished, Arizona Foothills Magazine and Desert Star Construction invite everyone to follow the evolution with us! Before and after photos will be taken of the newly furnished rooms and votes will be cast for your favorite in these categories:
Grand Prize Winner: Best Overall
Best One Person Room
Best Two Person Room
Best Three Person Room
Best Living Area
Best Closet
Best Furniture
Best Home-like/ Comfortable Design
Going Above and Beyond Interior Design
All the designers and their sponsors will be acknowledged in Arizona Foothills Magazine's September Issue. The designer who wins the Grand Prize Category will be featured in an additional two-page spread in the September Issue.
These are the sponsors for Oz Architects:
Company Name
Materials/ Services Provided
Website
Art Ironworks
Hand wrought table legs
www.petersevin.com
BedMart
Queen Pillow top Mattress and Box spring
www.azbedmart.com
Christine Johnson Photography
Portrait Photography and printing
www.christinejohnsonphotography.com
Coyuchi, Inc
(8) organic cotton bath towels, hand towels, wash cloths, 1 linen / terry robe
www.coyuchi.com
Craftsman Court Ceramics and  Dirk Elliot Tile Company
Ceramic 2x8 field tile and freight cost
www.craftsmancourt.com
Diamond Glass & Mirror, Inc
Mirrors
www.diamondglassandmirroinc.com
Emelmahae Soap Company
Organic Soaps and Body Scrubs
www.emelsoap.com
Excellence Upholstery & Design
Donation of Existing Club Chair and labor discount to re-upholster, Labor discount to slipcover existing wing chair. 
www.excellenceupholstery.com
Ferguson Enterprises
Mirabelle Sink White
www.ferguson.com
Golka Electric
Electrical
www.golkaelectric.com
High  Road Custom
(2) Custom re-glass light shades
www.highroadcustom.com
Jake's Custom Framing
Rough framing and beam installation
Janus Custom Steel
Custom Steel Door Enclosure and Steel Window for Candle Shelf
www.januscustomsteel.com
Local Representation: Wilde Meyer
N/A
www.wildemeyer.com
Meritt Larson
Accessories
Old World Tile and Granite
Vanity Slab top and fabrication
www.oldworldtilemarblegranite.com
On The Veranda
Furnishings
www.ontheveranda.net
Oz Architects, Inc & Antiquities Imports
Reclaimed wood flooring and wall base,  Custom reclaimed wood doors and built in furniture, reclaimed wood table top, and reclaimed wood wall paneling.  Installation of above built-in items.  Antique column base, antique stone coffee table base with reclaimed wood top, custom reclaimed wood floor lamp and shade, misc. accessories, baskets, metal side chairs, photo frames, drapes and hardware. 
www.antiquitiesimports.com
www.ozarchitects.com
Paris Laundry & Dry Cleaning
Upholstery Cleaning Discount
Picasso Tile and Stonework, Inc.
Labor and Install of bathroom tile finishes
www.picassotile.com
Quail Plumbing
Plumbing rough and trim
www.quailplumbing.com
Rough Linen
Rough Linen Bedding; Orkney Queen Duvet, Pair King Orkney Shams, Smooth Linen Queen Sheet, Pair of Smooth Linen Pillow Cases
www.roughlinen.com
Saguaro Interior Finishes (with donation provided
by American Clay)
American Clay Plaster Finish by Saguaro Interior Finishes
www.saguarodrywall.com
Sexton Services
Heating and Air Conditioning
www.sextonservices.net
Sherri Bellasen
"Dreamer" artwork, 30x60 oil on Canvas 2012
www.sherribelassen.com
Smart Candle, LLC
(1) Low Volt Wired System LV12S-CL, listed as Low Volt Mini Set w/ (6) extra pods, Candles and wire.  (12) Real Wax Candle Holders, (4) 4x4, (4) 4x6, (4) 4x8
www.smartcandle.com
Solar Industries / Freelite Inc
4' skylight at living room
Stone and Pewter Accents
Recycled Glass mosaic tile
www.stonepewteraccents.com
The Floor Collection
Sisal Flooring Carpet and Install
Waterworks
Faucet, Shower head, shower rough, shower controls, drain, hooks, TP holder, accessory. 
www.waterworks.com
Ziebell, Don
Slipcovered Sofa, slipcovered chair, small dresser, reclaimed wood bath vanity base, Reclaimed wood headboard, TV and DVD player, Area rug, misc. accessories
www.ozarchitects.com
Click here to learn more about Oz Architects.