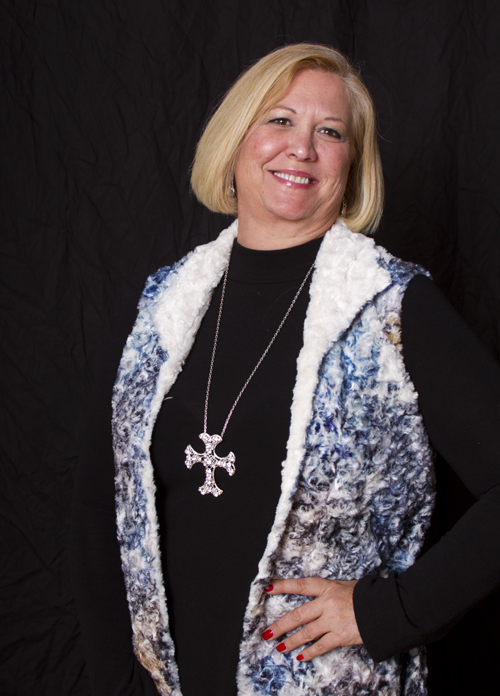 Terrie Overstreet (Photographed by Dan Raustadt)
Arizona Foothills Magazine and Desert Star Construction are proud to announce that ten of the interior design firms from across the Valley area come together to participate in a Dream Competition to enhance the Rescue Project of the Phoenix Dream Center. Each designer will design a room that will serve as a safe haven for those who have been rescued from a life of sexually based exploitation through human trafficking. These Designers are transforming rooms to transform lives. Each donates time, energy and money to an incredible cause.
When the rooms are finished, Arizona Foothills Magazine and Desert Star Construction invite everyone to follow the evolution with us! Before and after photos will be taken of the newly furnished rooms and votes will be cast for your favorite in these categories:
Grand Prize Winner: Best Overall
Best One Person Room
Best Two Person Room
Best Three Person Room
Best Living Area
Best Closet
Best Furniture
Best Home-like/ Comfortable Design
Going Above and Beyond Interior Design
All the designers and their sponsors will be acknowledged in Arizona Foothills Magazine's September Issue. The designer who wins the Grand Prize Category will be featured in an additional two-page spread in the September Issue.
These are the sponsors for Overstreet Interiors:
Company Name
Product or Service Provided
Web Address
Phone
Number
Accentuate Your Life Interior Design and Event Planning
Custom Headboards
480-466-1852
Inspired Fine Finishes
Original Art/ Wall Finishes
602-999-4006
Ann Sacks
Custom Glass Tile
 www.annsacks.com 
480-483-0025
Bakers Bros Floorig
Mannington Bamboo Plank
 www.BakerBros.com 
480-970-1892
Big Printing
Art Photography Production and Mounting
 bigprinting.org 
602-791-0113
Bryan Overstreet
Photography
Cabinets by Blas
Finished Carpentry
602-690-1767
Creative Leather
Sofa and chair in living room
 www.creativeleather.com 
480-337-7000
CW Construction
Labor/Installation of all materials
602-722-6906
Foothills Ace hardware
Tv Mount Art accessories materials
 www.foothillsace.com 
Granicrete International
Architechturial wall finish  materials
602-438-9464
Interior Design Resources
Interior Design Transportation and Installation services
480-964-0121
Kaiser Tile
Floor Tile Bathroom and shower
 www.kaisertile.com 
480-222-1100
Loloi Rugs
Area Rugs in Living Room/Kitchen/bedroom
 Loloirugs.com 
866-362-1424
Northman Granite & Marble
Granite counter tops
 www.northmanmarble.com 
602-297-7198
Overstreet Interiors
Design Concept/Implementation
480-203-6697
Pacific Sales Appliances
Flat Screen Tv, Frigerator, Microwave,Kitchen Sink,
 www.pacificsales.com 
480-540-2582
Pacific Sales Appliances
Bath & Kitchen Fixtures, Toilet Shower valves and fixtures
 www.pacificsales.com 
480-403-4713
Philosophy
Personal Products. Lotion Hair Products, Facial Products
PWI Construction
Baseboards
Sherwin-Williams
Wall Paint and Furniture Finish
 www.Sherwin-williams.com 
602-570-7146
Simply Put Organizing
Organization systems in kitchen bedroom closet and vanity
 simplyputorganizing.com 
480-659-2663
The Fabric Shoppe
Fabric for Sofa and Chair, Fabric and labor for Bedroom and Window Treatments
602-319-4607
Valley Lighting
Lighting Fixtures
 www.valleylights.com 
480-948-5030
West Elm
Living Room Accent Tables Mirrors, accessories
 www.westelm.com 
480-948-3722
Click here to learn more about Overstreet Interiors.