Page 2 of 4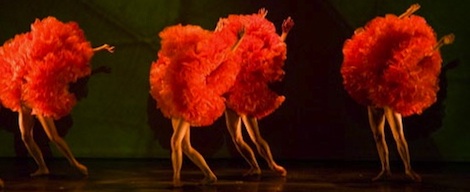 Friday, Jan. 27
"MOMIX: Botanica"
Experience the changing of the seasons through music and dance at "MOMIX: Botanica," a collaboration of Ballet Arizona and Desert Botanical Gardens. The show, at the Orpheum Theatre, features scores from Vivaldi and costumes, projections and giant puppetry designed by acclaimed Cirque du Soleil, Disney and Metropolitan Opera production designer Michael Curry. Tickets range from $22 - $132 for Friday and Saturday shows. www.balletaz.org.
Phoenix Chinese Week Culture and Cuisine Festival
If you're looking for a one-stop shop of education, entertainment, food and fun, the 22nd annual Phoenix Chinese Week Culture and Cuisine Festival is for you. Guests will experience the sights, sounds and delectable tastes while watching martial arts demonstrations, folk and traditional dances and more. The three-day event, located at the Chinese Cultural Center, in Phoenix is free and open to the public. Parking is $5. www.phoenixsistercities.org.
Weird & Wacky Science Days
Your little scientists ages 2-12 can experience slime-making, test-tube experiments and mini-eruptions at KidsPark in Scottsdale over the weekend. Snacks will be provided for the young, mad scientists. Registration forms are available online or in-person. www.kidspark.com