Page 3 of 3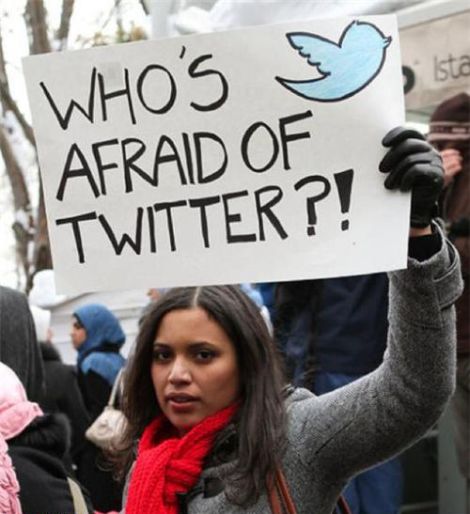 "My generation (the youth) has grown up with technology being such a big part of their lives.  Here, technology was used to start a revolution.  That is pretty significant," Notrica says.
For those of you who are unfamiliar with the revolution that occurred in Egypt last year, here is a quick recap: On Jan. 25, 2011, the people of Egypt followed suit after the people in Tunisia by responding to the heavy-handed rule of their then-president Hosni Mubarak with a protest march in Cairo and other Egyptian cities. Within a month, Mubarak resigned and the event became a capstone of the Arab Spring, inspiring peaceful protests for democracy all across the Middle East. It has been well over a year and the most amazing thing is how the power of social media caught attention (and fueled change) by the people from all walks of life. Notrica, Rosen-Ducat and Kramer utilized on-screen YouTube videos, tweets from across the globe and interviews with religious leaders, professors and political figures to provide an insight into the genesis of the revolution and the perceptions of the American public. This process took months to create, with more than 40 hours of interview footage with various people across the country.
"We found most of the experts through word of mouth," Notrica says. "I started by talking about the idea for the film with Rabbi John Linder.  He suggested that we contact the Arizona Ecumenical Council and from there I was able to identify leaders within the Muslim community."
The 34-minute documentary was filmed in Arizona and Washington, DC. The students plan to submit this film to festivals around the United States. It premiered at Harkins Shea 14 in Scottsdale on April 18. Notrica, Rosen-Ducat and Kramer continually seek to encourage the youth to care about the choices surrounding them—politically, socially and economically—rather than merely follow the path of their predecessors.
"My main intent with the film was to build an ember that people can then turn into a fire on their own, sort of like what happened for me while making the film," Notrica says.
They all plan to attend college in the fall, pursuing degrees within the film-making sector.