Page 4 of 4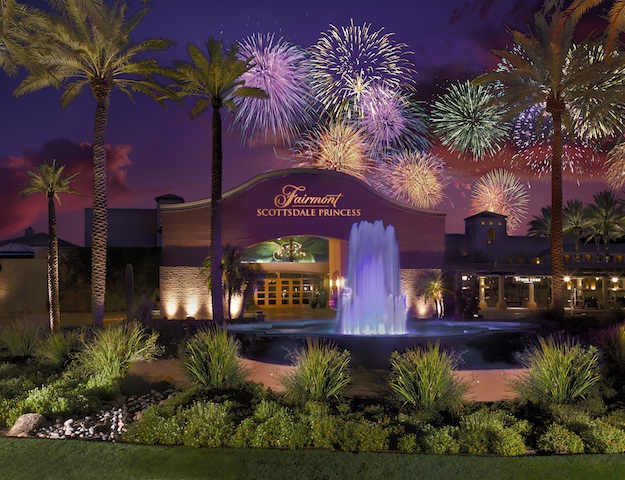 4th of July Freedom Fest at the Fairmont Scottsdale Princess
The Fairmont Scottsdale Princess will be having its second Star-Spangled Spectacular by celebrating with a four day extravaganza. From July 30 to July 3rd families will have the chance to listen to a new band each night. The lineup includes Super Diamond (a Neil Diamond-inspired sound), AbbaFab, Paperback Writer and Zowie Bowie.
Guests can watch a helicopter fly-over and even catch a few brave skydivers. If the air's not your thing, then lounge in the 6,000-sq.-foot Sonoran Splash pool complex, complete with waterslides, frozen drinks and pool-inspired games. But be sure to catch up on one of the pedicures offered at Fairmont to show off your toes before jumping in the pool. Food and drinks are available at Fairmont, and don't forget about the fireworks, either.
The Fairmont is offering special rates for the festival that includes the room, concerts, fireworks and any complimentary resort activities. The hotel offers a special military rate, also, to say "thank you" to the military. www.scottsdaleprincess.com.