Page 3 of 4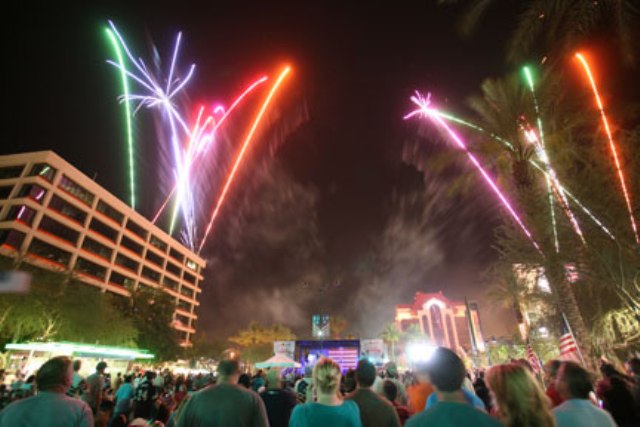 Saturday:
After Dark in the Park
One of three free events in Phoenix for the Fourth of July celebration, this event will showcase local vendors, live music and inflatable rides for kids. There will be a fireworks display at 8:45 p.m. to end the celebration. www.phoenix.gov.
Summer of Love Pool Party
Spend your Saturday at one of the hottest pool parties of the summer at Mark-Taylor apartments. Bring your swimsuit, soak up some sun and relax as you enjoy the summer with free food and free beer at an awesome party. www.mark-taylor.com.
The Southwest Ambulance Arizona Celebration of Freedom
Celebrate the Fourth of July early with a free, fun, family event. The coolest Independence Day festival in the state boasts live music, a KidsZone and WetZone, historic and patriotic displays and more. www.azcelebrationoffreedom.org.
7 Minutes in Heaven
With a variety of acts, ranging from comedy to poetry to magic to yodeling, the audience will surely be amused in this random mayhem of diverse acts. The beauty of it is, if you're not amused the act will be over soon and a different act will take its place. www.space55.org.