Written by Kathy Shayna Shocket:
Sad news. Carole Machiz, the well known Arizona philanthropist and the love of Bob Machiz's life passed away yesterday afternoon. She died peacefully at her Scottsdale home with family, her beloved cat Millie and hospice at her side after losing her struggle to ALS
"It's a horrible, horrible disease," says Bob who is trying to deal with his loss as he makes  plans for a memorial service. "It will be non-denominational," he adds. Bob and Carole  Machiz have donated to countless charities in the Valley. The inseparable couple well known on the social scene were married 21 years.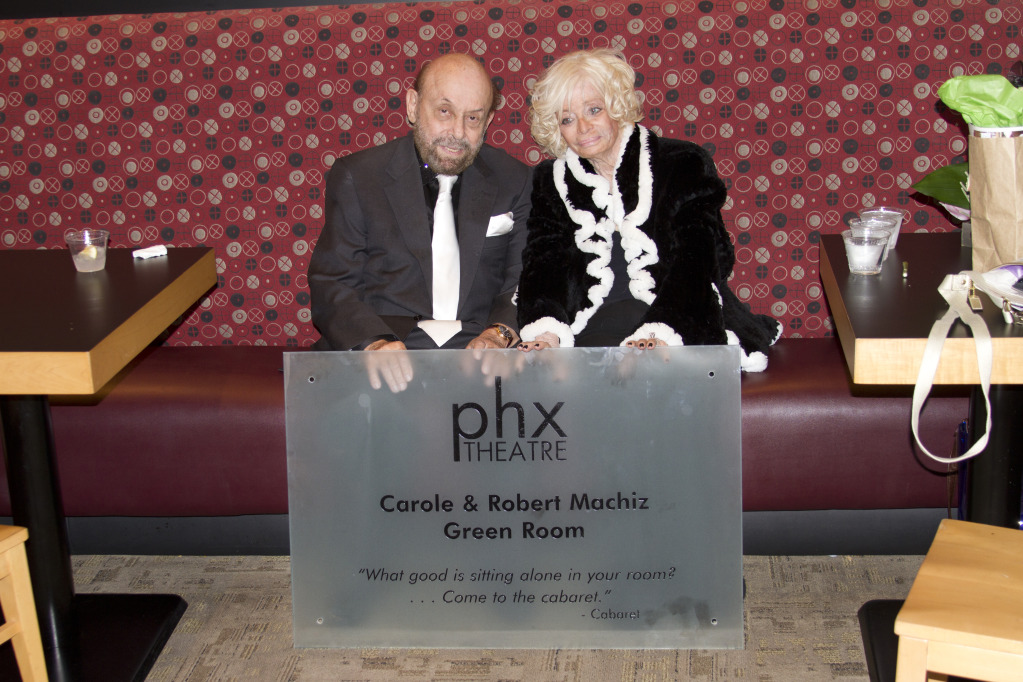 (Carole and Bob Machiz)
Nancy Lieberman , a celebrated pioneer in women's sports, is among Carole's close friends. "She rocked everyone's world with humor and philanthropy," she says. "She taught people how to give." Close friend Julie Chambers echos those sentiments. "It isn't just family and friends that are experiencing the loss of such a grand lady, but that of an entire community.
The memorial service was held at Phoenix Theatre which Carole and Bob have generously supported. 
(Kathy Shayna Shocket is a freelance Reporter, Photographer and TV -Field Producer based in Phoenix. Her stories have been published in  TIME magazine, PEOPLE magazine,  MONEY magazine and the New York Times. You can reach her at redkarpetgirl@aol.com )