Rachel Roland is a mom on a mission - exploring beautiful Arizona (and beyond!) with her two little companions, Jeremiah and Sarah, in search of the best restaurants, attractions, and products for you and your children. See what she has in store for your family today!
Recently, I was introduced to the Peaceful Warrior Martial Arts & Healing Center in Scottsdale. They have great programs for kids, teens, and adults in not only traditional martial arts, but more contemporary classes like yoga and cardio kickboxing. But the program that I found most interesting and inspiring was the ME Program - which stands for Mental and Martial Enrichment. It's a program specifically designed for children with ADD and ADHD to help increase their mental function.
The program was started because there was such a void in classes for the many children diagnosed with ADD & ADHD to help children focus and develop their brains. While the most common treatment for their conditions is medication, the creators of ME felt that while medication is helpful, there were also other avenues of treatment that could be explored.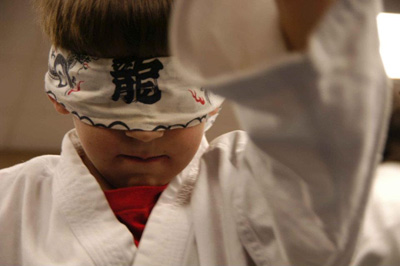 The Mental and Martial Enrichment program was designed by Martial Arts instructors as well as a psychologist - the goal is combine the discipline of learning a Martial Art with scientifically proven psychological techniques and methods that will increase focus and could help to grow the brain. The ME Program isn't just a once-a-week class though - they also collect data from the student's parents so their progress outside of class. Parent education is also a goal of the program - information and literature is sent home every week so parents can help their children improve at home.
The class is twelve weeks, and the first session is just about to end - and this is what one of the administrators had to say about the class and the progress they've seen in just 10 weeks:
"At the start of the ME Program most of the students had trouble focusing for a few minutes let alone an entire class. The feedback from the parents and schools about the kids is often times very negative and the students lack confidence. We are in the last two-weeks of ME and the students are able to hold a Martial Arts 'ready position' for longer periods of time, listen better in class and have increaseed self-esteem and built confidence."
Does this sound like something your family could benefit from? The next ME session won't start until September 2012, and it's limited to 8 students only. To sign up, you can contact Peaceful Warrior via email: This e-mail address is being protected from spambots. You need JavaScript enabled to view it  or you can also call them at (480) 200-1187. Peaceful Warrior is located at 6451 E. Shea Boulevard in Scottsdale.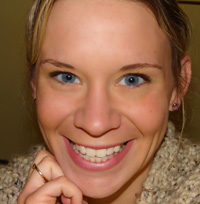 I'm Rachel - a mom, wife, and 'green' blogger at Small Steps On Our Journey. If you want me to come visit your place of business, have any questions on this article or suggestions for a future article, you can email me at This e-mail address is being protected from spambots. You need JavaScript enabled to view it or tweet me at @rachelroland.
Comments
(0)


Subscribe to this comment's feed
Write comment