Rachel Roland is a mom on a mission - exploring beautiful Arizona (and beyond!) with her two little companions, Jeremiah and Sarah, in search of the best restaurants, attractions, and products for you and your children. See what she has in store for your family today!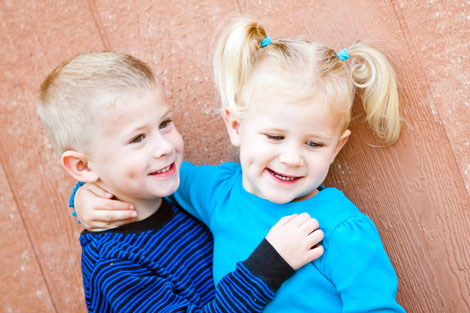 Being a Mom is certainly a calling - whether you stay at home, work from home, or work outside the home - being a Mom is a job unlike any other. I took a quick poll of some friends - all who have different careers - and found that the consensus was the same. No matter what, we all love being Moms. Here's what we love:
Returning to our childhoods: Jodie Heisner, owner of Bottomline Media Coaching, told me: "Being a Mom allows me to see things through my kids eyes. To them world is exciting, fun, new... we lose that vision as we get older, but we regain it when we have kids." Another Mom, Jennifer Sample, explained the child-like wonder they give us: "The joy of watching my little people explore their world. There is nothing like the joy from watching a child discover a flower, a bug or even a pretty shell on the beach."
I remember reading somewhere that as we grow up, we forget how to play. It is so true - but being a Mom can help you rediscover playing - having fun, being silly, and just enjoying the world for what it is - it's such a fun journey!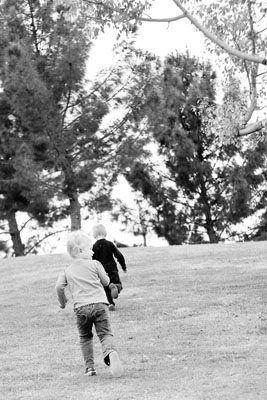 Exhaustion that's worth it: I love what fellow Mom, Jackie Wright said: "I've never enjoyed being so exhausted in my life!" Now, there are times where I personally do not enjoy being exhausted - I very clearly remember those long nights with my two little ones as newborns - in fact, the thought still makes me yawn!  Looking back, though, all the middle of the night cuddles during feedings and sweet whispered words to my new babies were so precious and special. Jessica Cox, a fellow blogger, stated: "That at the end of the day no matter how bad you think you did as a momma your little one looks up at you adoringly and tells you they love you." Those long nights and sometimes longer days are worth all the exhaustion in the world.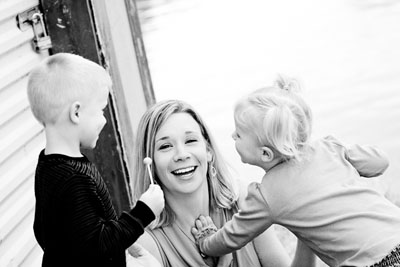 Being a Mom grows and stretches you as a person: In my experience, motherhood has brought out both the best and the worst in me - I have found my shortcomings and where I excel. Being a Mom is a constant learning process - none of us, no matter how prepared, comes into parenthood knowing it all, and there's a lot of on-the-job training. Trial and error is a normal daily routine, and I love how Morgan Vanderwall, owner of Vanderwall PR, put it into words: "Kids seriously teach you how to be a better version of yourself. Life is so simple on one hand, but overwhelming on the other. Being a mom gives you more patience than you ever thought you would have, but nothing is ever too shocking."
This Mothers Day, I hope you Moms out there feel appreciated, adored, and loved. No matter what, what you do as a Mom is very important,  and from me to you, Thank You for all your hard work. We all may parent differently, but it's important that we support each other as Moms. Happy Mothers Day - to my Mom (Kim - love you!) and to my Mother-in-Law, and to all my sweet Mom friends, and to the Moms out there I've never met.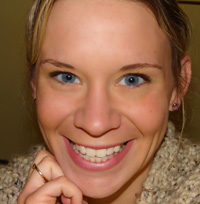 I'm Rachel - a mom, wife, and 'green' blogger at Small Steps On Our Journey. If you want me to come visit your place of business, have any questions on this article or suggestions for a future article, you can email me at rroland@azfoothills.com or tweet me at @rachelroland.
Comments
(0)


Subscribe to this comment's feed
Write comment