Rachel Roland is a mom on a mission - exploring beautiful Arizona (and beyond!) with her two little companions, Jeremiah and Sarah, in search of the best restaurants, attractions, and products for you and your children. See what she has in store for your family today!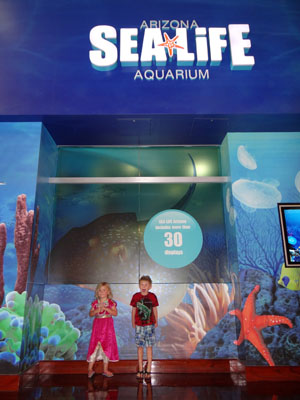 No doubt, you've already heard the hype surrounding the Arizona Sea Life Aquarium that opened in Phoenix a mere 2 years ago - not only for it's location (in an old store inside the Arizona Mills shopping mall) but that Phoenix - hot, dry, dusty, desert Phoenix - would have a fully functioning salt water aquarium.  I'm sure you may have already been to the aquarium with your children a time or two.  Well, starting today (Friday, June 29th), you can get an exclusive look behind the scenes of what makes the Arizona Sea Life Aquarium tick.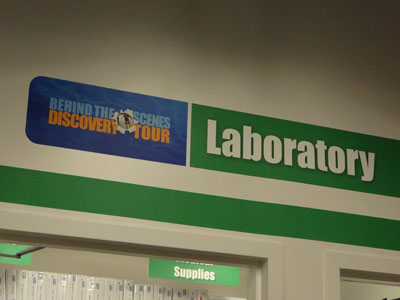 The tour first takes you past the doors that are marked 'no entry' and allows you access to the medical lab as well as where all the animals are quarantined when they first arrive to the Arizona Sea Life Aquarium.   Our tour guide, Matt, was exceptionally enthusiastic and showed us all the areas previously restricted to the guests of the aquarium.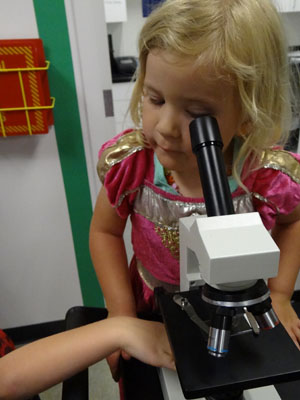 We were able to view various sea life through a microscope, which Jeremiah and Sarah both found extremely interesting.  I don't want to give too much away - after all, what fun is the tour if you already know what happens - but they were able to look at items like a miniature sea star and a slice of a fish gill.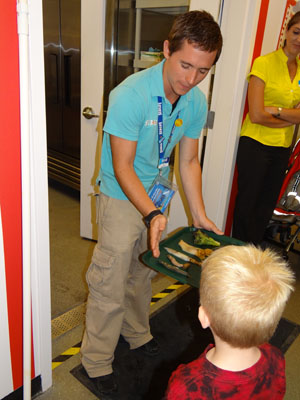 You also get a peek into what the different creatures at the Arizona Sea Life eat - from shrimp, to squid and clam - as well as the beautiful rescued sea turtle, Ziva's very interesting diet and feeding routine.  There's so much that goes on behind the scenes at the Arizona Sea Life - from the monitors throughout the aquarium that measure the temperature, salt content and more in the various tanks and displays, to the feeding schedule to make sure the animals receive the proper nutrition, and quarantine schedules to ensure all the animals are cared for properly when they arrive.  Matt did a fantastic job of explaining this - and more - and delivered the information so it was easy to understand.  
The tours are at 11am, 12pm, 1pm, 2pm, and 3pm daily.  There is an additional charge for the tour - $3 + tax for children (3-12) and $4 +tax for adults.  Our tour lasted about 45 minutes, and I think that was about as long as Jeremiah (5 years) and Sarah (3 years) could hold out for.  As an adult, I found the  tour fascinating, but it was mostly informational - so if you have a mini-marine biologist or super scientist on your hands - this is definitely a great way to help them learn about the Arizona Sea Life Aquarium!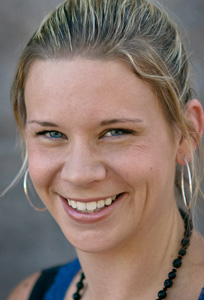 Photo courtesy Red Phoenix Photography
I'm Rachel - a mom, wife, and 'green' blogger at Small Steps On Our Journey.   If you want me to come visit your place of business, have any questions on this article or suggestions for a future article, you can email me at  This e-mail address is being protected from spambots. You need JavaScript enabled to view it , tweet me at @rachelroland, or connect with me on Facebook.
Comments
(0)


Subscribe to this comment's feed
Write comment