Rachel Roland is a mom on a mission - exploring beautiful Arizona (and beyond!) with her two little companions, Jeremiah and Sarah, in search of the best restaurants, attractions, and products for you and your children. See what she has in store for your family today!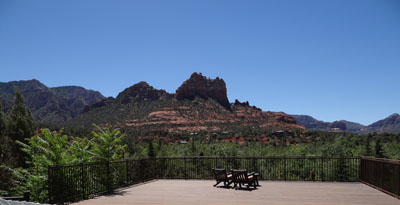 If there is one thing I could share with couples that are about to become parents, it's that embracing and cultivating your 'couplehood' (so to speak) is so very important for your relationship.  My husband and I recently celebrated our seventh wedding anniversary, and with a five year old and three year old - we'd never taken any time away from them with just each other.  After spending a weekend at L'Auberge de Sedona, I must say - spending a weekend here, away from home (and away from the kids) is probably the best thing any couple can do for their relationship!  
The moment you drive up to L'Auberge, there's a sense of something different and special in the air.  First, there is no driving around the resort.  All cars are taken via valet to underground parking, and you're escorted to your room.  Since there is a daily resort fee (a mere $25), there is no need to fumble for a few dollars for the bellhop or valet - and the service is exquisite.  While walking to our Creekside Cottage, we asked our bellhop for his recommendation on where to stop for wine tasting - and he not only recommended a great winery, but also returned after dropping our luggage off with a pamphlet for the winery so we could visit the next day.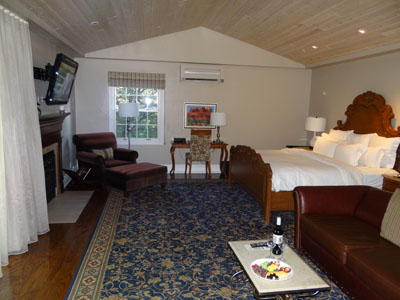 The Creekside Cottage accommodations are simply luxurious and lavish, but comfortable and cozy at the same time.   With a fireplace, king size bed, outdoor shower, as well as complimentary wi-fi and a spacious deck that opens to Oak Creek.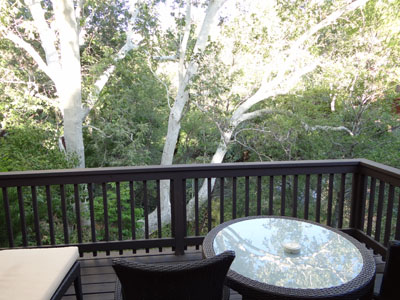 Our L'Auberge Creekside Cottage's deck overlooked a calm portion of Oak Creek, which was incredibly relaxing.  After arriving, we unpacked and enjoyed a glass of wine on the deck before our dinner reservations.  It was all at once romantic, relaxing, and exactly what we needed!  
L'Auberge de Sedona is located at 301 L'Auberge Lane in Sedona.  Accommodations range from the enormous Creek House  - the home of the original owner of the property, with four bedrooms and a 1,000 square foot deck - to the simple, but still spacious Lodge Rooms.  If you're looking to make reservations, you can do so online or you can call the resort at 1-800-905-5745.  
If you need a romantic weekend away, or just want to escape the heat, you simply cannot find a better place to stay in Sedona than L'Auberge de Sedona - it's an amazing experience you won't ever forget!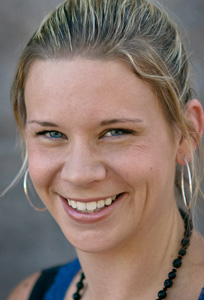 Photo courtesy Red Phoenix Photography
I'm Rachel - a mom, wife, and 'green' blogger at Small Steps On Our Journey.   If you want me to come visit your place of business, have any questions on this article or suggestions for a future article, you can email me at  This e-mail address is being protected from spambots. You need JavaScript enabled to view it , tweet me at @rachelroland, or connect with me on Facebook.
Comments
(0)


Subscribe to this comment's feed
Write comment