Rachel Roland is a mom on a mission - exploring beautiful Arizona (and beyond!) with her two little companions, Jeremiah and Sarah, in search of the best restaurants, attractions, and products for you and your children. See what she has in store for your family today!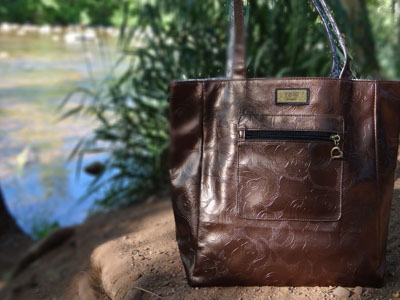 When you're a mom, your bag does double duty - it's not just a purse, it's a diaper bag, a spare toy holder, where you stash snacks, water bottles, and of course, everything you like to carry.  Of course, you need a bag that's not only functional but durable as well as fashionable - but is it possible to find a bag that fits the bill?  I think I have found the trifecta of function, durability and fashion in Gigi Hill Bags.  I have been using them for over a month and am amazed at how new they constantly look, as well as how much they can carry!
The bag pictured above - The Katherine ($45) - is a simple medium sized tote that comes in an array of fabrics.  This is the "Athena" fabric and it's a nice neutral for ladies who prefer less-bold patterns and colors.   For me, personally, The Katherine is a bit small for daily use when I'm running around with Jeremiah and Sarah.  I do use it for nights out and took it for a recent weekend away in Sedona.  It can carry a lot, though, for it's size - my DSLR camera in it's bag, water bottle, wallet, phone, etc, all fits inside this bag with room to spare!  It's also reversible, so it can pull double duty while travelling.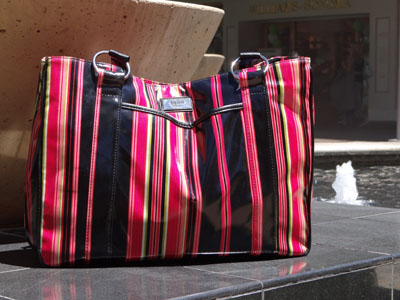 The Audrey, ($130) in Bordeaux from Gigi Hill Bags, however, has become my daily go-to bag.  The bold stripes can compliment nearly any outfit and it's fantastically functional while also being stylish.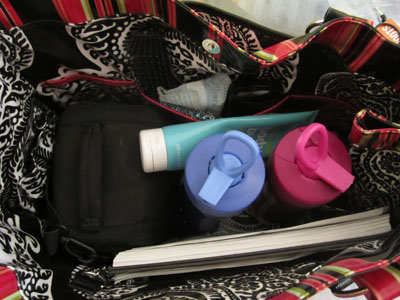 The above is just an example of what the Audrey can carry - and what it does carry - for me on a daily basis.  I can fit my camera in it's bag, water bottles, notebook, and more (even my laptop!) in this bag.  Is it heavy?  Of course - but I find that alternating which shoulder I wear it on helps with any discomfort.  Inside the bag, there are multiple pockets for phones, lip gloss, sunglasses - etc! I really wish I had this in my diaper-carrying days, because it's a great 'mom' bag that doesn't scream "I'M A DIAPER BAG!"
Gigi Hill Bags are great for everyone, not just moms - check them out online!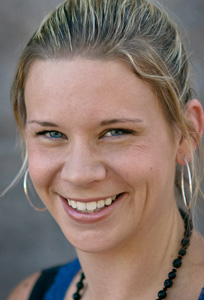 Photo courtesy Red Phoenix Photography
I'm Rachel - a mom, wife, and 'green' blogger at Small Steps On Our Journey.   If you want me to come visit your place of business, have any questions on this article or suggestions for a future article, you can email me at  This e-mail address is being protected from spambots. You need JavaScript enabled to view it , tweet me at @rachelroland, or connect with me on Facebook.
Comments
(0)


Subscribe to this comment's feed
Write comment