Rachel Roland is a mom on a mission - exploring beautiful Arizona (and beyond!) with her two little companions, Jeremiah and Sarah, in search of the best restaurants, attractions, and products for you and your children. See what she has in store for your family today!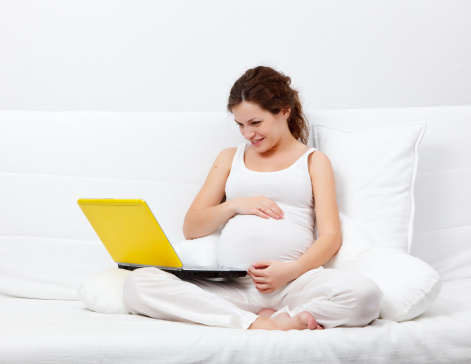 You're probably quite aware of how much your body changes during pregnancy - a swollen tummy, maybe swollen hands and feet, and certainly different cravings for or aversions to certain foods.  But have you given thought to how your even your eyes can change during pregnancy, too? Dr. Kristia Owens, OD, with Southwestern Eye Center shared some with me some of the common changes that can occur during pregnancy. 
The most common eye symptoms you might experience during pregnancy are dry eyes, fluctuation in vision, and changes to your prescription. Scientists think changes in estrogen and androgen hormone levels cause changes in tear secretion and may cause swelling of the cornea. These symptoms usually resolve after delivery and rarely need long-term treatment. Artificial tear drops available over the counter are very good at relieving symptoms of tearing and burning and the gritty or sandy sensation caused by dry eyes. Avoid "eye whitening" drops as they may make dry eye symptoms worse.
Dry eye changes may cause you to limit contact lens wear. Rewetting drops or switching to daily replacement lenses may help. Having a back-up pair of glasses is always a good idea. Over-wearing contact lenses when they are too dry can lead to blurred vision, red eyes and even sight-threatening eye infections.
Because your prescription might change, it is not recommended that you have any type of refractive surgery if you are pregnant or considering becoming pregnant in the near future.
Pre-existing health problems, especially diabetes and hypertension may cause vision changes as well. Delicate vessels in the lining of the eye called the retina may leak blood. Retina tissue may swell due to lack of blood supply and other factors. This is called retinopathy. Diabetic retinopathy is the most common cause of blindness in the United States. Diabetic and hypertensive retinopathy may manifest as symptoms of spots or blurred vision. The longer you have had diabetes or hypertension and the more severely you have either will contribute to the rate of progression you might experience during your pregnancy.
In general, you should have an eye examination prior to becoming pregnant and during your first trimester. If you have diabetes or hypertension, you should have your eyes examined as frequently as each trimester. If you notice any sudden changes in your vision you should be examined by your eye doctor promptly.
Thank you, Dr. Owens for this fantastic information for our expecting mama's out there - get those eyes checked and take care of them!  Dr. Owens is a mom herself, with two boys, and if you need to have your eyes looked at, you can find her at Southwestern Eye Center.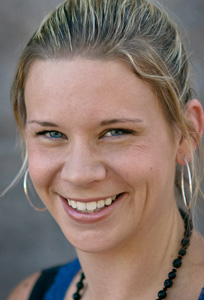 Photo courtesy Red Phoenix Photography
I'm Rachel - a mom, wife, and 'green' blogger at Small Steps On Our Journey.   If you want me to come visit your place of business, have any questions on this article or suggestions for a future article, you can email me at  This e-mail address is being protected from spambots. You need JavaScript enabled to view it , tweet me at @rachelroland, or connect with me on Facebook.
Comments
(0)


Subscribe to this comment's feed
Write comment