Rachel Roland is a mom on a mission - exploring beautiful Arizona (and beyond!) with her two little companions, Jeremiah and Sarah, in search of the best restaurants, attractions, and products for you and your children. See what she has in store for your family today!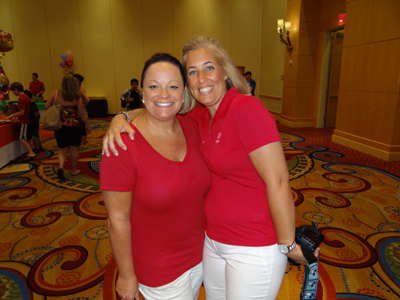 Meet Ann and Nicole, the two ladies who, through hard work, determination, and lots of enthusiasm, planned not only a successful charity carnival for Phoenix Children Hospital - but plan on bringing it back next summer!  I had a chance to chat with them briefly at the First Annual Marriott Cares Carnival held this past weekend at the JW Marriott Desert Ridge and their energy was contagious!  Nicole and Ann have been working together for several years and even though they planned other successful charity events, the idea of a carnival for children stuck in their heads.  This year, their dream finally became a reality!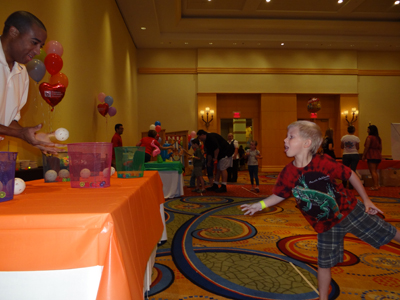 Jeremiah and I had a little 'mommy/J' time on Saturday, so we headed to the carnival.  There was a line (which was great to see!) as well as quite a few people inside.  We paid for our entrance ($10) and also bought 3 raffle tickets for a bike drawing, and went into the carnival, which was held in one of the beautiful ballrooms at the JW Marriott Desert Ridge.   We arrived just after 10am, when the Marriott Cares Carnival started, and missed out on the backpacks they were giving away (apparently, people started lining up at 8:30am!) - but there were other businesses who'd donated bags for us to carry all of Jeremiah's prizes!   As you can see, he was quite intent while playing the games.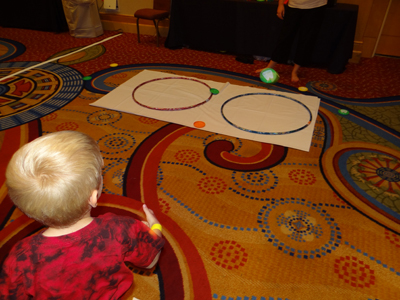 I love that instead of just handing out inexpensive little prizes, the Marriott Cares Carnival actually handed out quality school supplies that kids can use.  Jeremiah was thrilled to win an eraser and a ruler - a RULER - of all things.  It was a brilliant idea and well-executed - all the games were simple enough to understand, but still challenging enough for the older kids.  There were two bouncy houses, carnival concessions, and face-painting from Candy Face Painting of Phoenix.  The bouncy houses and face painting were all on a donation-only basis, and the concessions were sold for $1 each.  Baxter the Bobcat from the Diamondbacks also made an appearance, too!  (Jeremiah was a little timid and didn't want to take a photo with him - boo!)  
It was a great way to spend our Saturday together - especially on a hot summer day.  I know Nicole and Ann are planning the next Marriott Cares Carnival for 2013, and you can bet we'll be there again to support them and Phoenix Children's Hospital.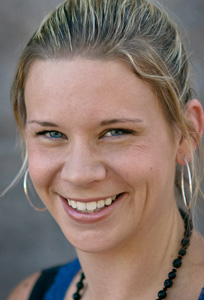 Photo courtesy Red Phoenix Photography
I'm Rachel - a mom, wife, and 'green' blogger at Small Steps On Our Journey.   If you want me to come visit your place of business, have any questions on this article or suggestions for a future article, you can email me at  This e-mail address is being protected from spambots. You need JavaScript enabled to view it , tweet me at @rachelroland, or connect with me on Facebook.
Comments
(0)


Subscribe to this comment's feed
Write comment