Rachel Roland is a mom on a mission - exploring beautiful Arizona (and beyond!) with her two little companions, Jeremiah and Sarah, in search of the best restaurants, attractions, and products for you and your children. See what she has in store for your family today!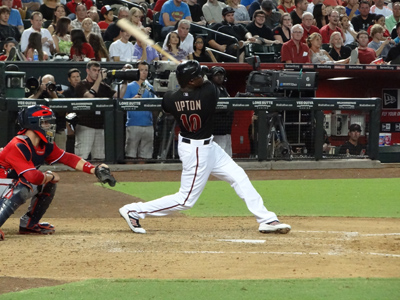 Recently, we had the opportunity to attend an Arizona Diamondbacks  game as a family.  I haven't been to a ball game in ages - and to be honest, I've never been much of a fan.  Well, that changed when we had the chance to sit very, very close to the action.   We were able to sit in one of the sections behind the a dugout - and even I, as a self-proclaimed 'non baseball fan' had a fantastic time and really enjoyed the game.  
When you take your seats, the ushers are sure to warn you: "Pay close attention - the ball will come flying at you!  Watch out for the kids."  Charged with my mission (protect the children), I watched the game with an attention I don't think I've ever watched a baseball game with.  It was fun, and I had the opportunity to explain parts of the game to my children.  Why the crowd "boo'd" at certain points and went crazy - and Jeremiah and Sarah both enjoyed themselves.  
Of course, you simply cannot visit a baseball game without buying a bag of Cracker Jack!  My children had never had it before, and I even I forgot how yummy this treat is.  Of course, there's more than just peanuts and cracker jack at Chase Field now - everything from frozen margaritas, rice krispy bars, and much more are sold throughout the stadium.  You can really get anything you like - even local Arizona beer!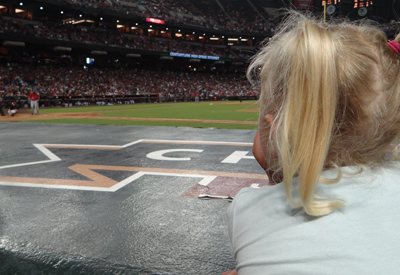 Sarah and Jeremiah had a blast at the game - and if they hadn't been having fun, we could have gone up to the third level for some running around time at the "Sandlot" area where little ones can play on safe play structures, and older children can have a chance to bat and run the bases with baseball instructors.  
The Arizona Diamondbacks definitely keep the game moving with fun games as well as interactive social media opportunities to be on the 'big screen' - if you tweet using hashtag #GoDbacks you could be featured.  We also had the chance to see a marriage proposal during the infamous 'kiss cam' that flits throughout the stadium encouraging couples to pucker up.  
All in all, it was a great night with the Arizona Diamondbacks!  You can purchase tickets online by clicking on what ever date you want to visit the Arizona Diamondbacks.  Go, enjoy the game, and have fun with your kids - sounds like a great time, right?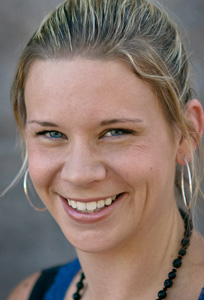 Photo courtesy Red Phoenix Photography
I'm Rachel - a mom, wife, and 'green' blogger at Small Steps On Our Journey.   If you want me to come visit your place of business, have any questions on this article or suggestions for a future article, you can email me at  This e-mail address is being protected from spambots. You need JavaScript enabled to view it , tweet me at @rachelroland, or connect with me on Facebook.
Comments
(0)


Subscribe to this comment's feed
Write comment