Rachel Roland is a mom on a mission - exploring beautiful Arizona (and beyond!) with her two little companions, Jeremiah and Sarah, in search of the best restaurants, attractions, and products for you and your children. See what she has in store for your family today!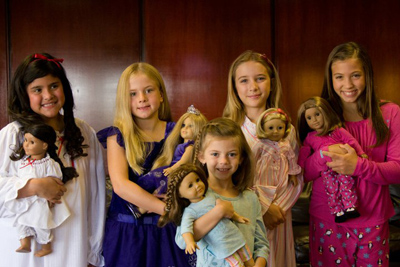 Do you have a daughter who'd loves her American Girl® Doll?   Does she have an interest in acting and/or modeling?  Then keep on reading!  Ahwatukee Children's Theater, in conjunction with American Girl® Dolls, are holding a casting call Saturday, August 18th for the ACT's second annual American Girl® Fashion Show event!  The Fashion Show will take place on November 3rd, 2012 at the Chandler Center for the Arts.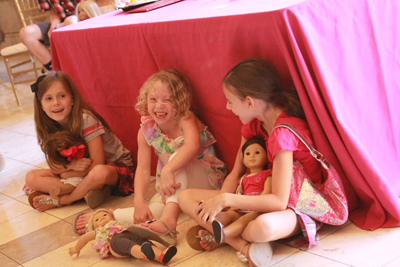 The auditions for the American Girl® Fashion Show will be held at the Ahwatukee Children's Theater as well, and there are some specifics.  Because the costumes are sent directly from American Girl® Dolls for the girls participating in the fashion show, there are size restrictions - girls must either be a size 6X or size 10 to be able to fit into the costumes and match their dolls.   Auditions for size 10 will take place Saturday, August 18th from 2pm-4pm, and auditions for size 6X will take place from 4pm-5pm.   Participants must be able to attend orientation,  fittings, rehearsals, and there is also a production fee for participation.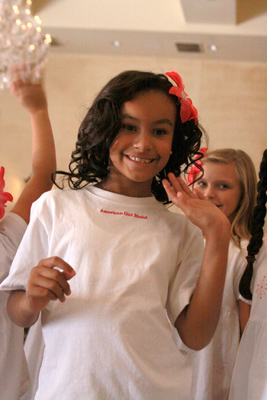 What's so great about these American Girl® Fashion Shows is that it isn't just going to be happening at ACT - these events will take place across Arizona.  And it's not just a fashion show - there will be a doll hair salon, tea party treats, party favors and raffle prizes at each event.  These are great ways for American Girl® Dolls to help non-profit organizations raise money to keep operating, and ACT is an organization that enriches the community around it, and it's so fun to see these great fundraisers!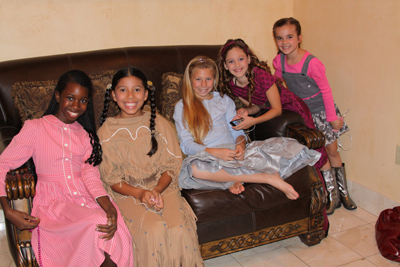 If you're interested in auditions, they will take place Saturday, August 18th at the Ahwatukee Children's Theater, which is located at 5051 E Elliot Rd in Phoenix.   Hope to see you at the fashion show!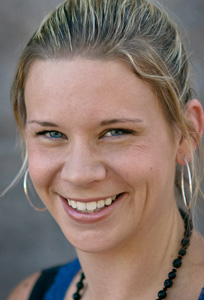 Photo courtesy Red Phoenix Photography
I'm Rachel - a mom, wife, and 'green' blogger at Small Steps On Our Journey.   If you want me to come visit your place of business, have any questions on this article or suggestions for a future article, you can email me at  This e-mail address is being protected from spambots. You need JavaScript enabled to view it , tweet me at @rachelroland, or connect with me on Facebook.
Comments
(0)


Subscribe to this comment's feed
Write comment