Rachel Roland is a mom on a mission - exploring beautiful Arizona (and beyond!) with her two little companions, Jeremiah and Sarah, in search of the best restaurants, attractions, and products for you and your children. See what she has in store for your family today!
It's becoming increasingly prevalent that many children are either sensitive to or completely allergic to gluten, which means they can't have 'traditional' lunch food - either from catered meals brought to the school or even the typical home-made lunches that are sent to school.  The gluten-free world can be confusing and daunting, and that's why I was happy to have a chance to chat with "Gluten Free Foodie" Ken Scheer from Rock A Healthy Lifestyle about the upcoming Gluten-Free Foodie Tour that will be happening on Thursday, August 23rd.  I also wanted to get some info for parents out there who are packing lunches and unsure of what products are healthy for their gluten-free children.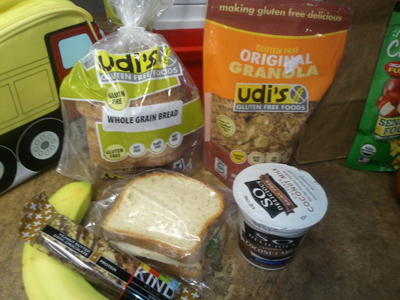 What are the healthiest gluten-free options out there for parents to pack for lunches?  
Unlike when I was a kid there are now a lot of great options out there, a few of my favorites are:
Kind Bars - loaded with 7 grams of protein 
Popchips - the small bags have only 100 calories and they are not fried or baked
Yogurt - some have probiotics in them which can help with digestion
Udis and Rudis bread are the best tasting gluten-free breads and they also have great hamburger and hot dog buns that kids will like. Udi's also makes great tasting cookies and muffins.
What (in your opinion) is the best GF "treat" to pack for a special surprise for a child?
Kids love cookies and the Enjoy Life Chocolate Chip Cookies are great.
Do you recommend parents try to replicate what other parents might pack for their children - sandwich, granola bar, etc - or take a completely different route?  
One way you can see how far gluten-free products have come, is the similarities in foods that are available. As a child you never want to feel like an outsider and today it's very easy to pack lunches that look similar even though one might be gluten-free. This goes far beyond just sandwiches. You can buy gluten-free crackers, chips, cookies and candy which makes packing a gluten-free lunch simple.
How will parents benefit from the upcoming Gluten Free Foodie Tour event?
During the course of the evening we will be sampling about 15 different gluten-free products. Parents will benefit from this because most of the products we will be tasting at Tom's Thumb Fresh Market can be bought at other stores as well. Since we will be sampling them it will give the parents an opportunity to see what the products taste like before they buy them. We will also be having an educational session on how to read product labels and look for hidden ingredients. Typically, the tours have other gluten-free eaters, foodies and bloggers where networking and other ideas could be shared amongst those living a similar lifestyle. Parents will also benefit from this event because it will be a nice excuse for a night out to not only learn about gluten-free but enjoy food, wine, beer and cider.
You can also win the fabulous gift basket, pictured above, at the Gluten Free Foodie Tour.  The Gluten Free Foodie Tour will be held on Thursday, August 23rd from 6pm-8pm at Tom Thumb's Fresh Market, 9393 E Bell Road, in Scottsdale.   You can find more detailed information on Ken's website about the Gluten Free Foodie Tour, here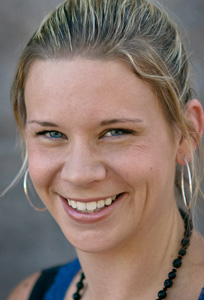 Photo courtesy Red Phoenix Photography
I'm Rachel - a mom, wife, and 'green' blogger at Small Steps On Our Journey.   If you want me to come visit your place of business, have any questions on this article or suggestions for a future article, you can email me at  This e-mail address is being protected from spambots. You need JavaScript enabled to view it , tweet me at @rachelroland, or connect with me on Facebook.
Comments
(0)


Subscribe to this comment's feed
Write comment