Television personality and AZfoothills.com columnist Nadine Toren is scouring the area, finding savvy Valley features, bringing readers "on the scene." Every day she'll introduce you to celebrities, athletes, and give you an inside look into local events and hot spots. She'll touch on topical issues, and keep AZ fans posted on all the big talkers around town.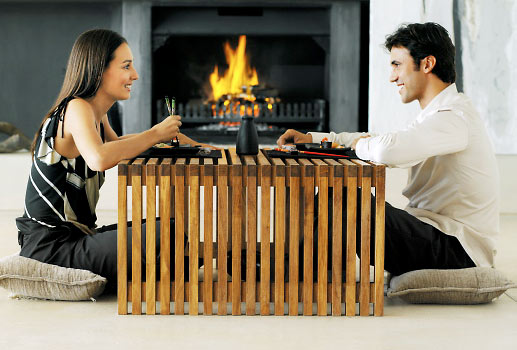 Forget a fancy dinner out...woo your woman in the comfort at home.  Here's how you can create the perfect date night in.
It's only fitting Yahoo! would post steps to date-night-at-home on my birthday.  While getting dolled up and dining out sounds great, enjoying some R&R at home sounds even better.  And I'm sure all you couples can agree—there's just nothing like a romantic night with your honey at your humble abode.
Yep, I got the option of doing just about anything to celebrate my b-day, but I stood firm to my fiancé that all I want is a relaxing night in.  Truth be told, the fiancé does date-night real well, but for all those clueless romantics out there, we're sharing the keys to a successful night savoring your sweetheart in a homey sort of way.
According to Yahoo! (and I agree), the first step is to plan ahead.  Seriously, do some culinary research and opt for cooking instead of take-out.  Have your groceries ready, plan the menu, music, ambiance, etc.  You don't want to stress hours before your big event.
And speaking of planning, Yahoo! says your 2nd step is to be prepared.  You're at home all the time, so you'll want to do something to switch up the scenery.  Add a table cloth to your normally naked table—maybe even some candles.  Use nice China instead of everyday plates, or everyday plates instead of paper plates.  Have enough glassware ready to suit water and wine, and enough utensils to handle every portion.  To top it off, consider a centerpiece like hand-picked flowers in a pretty vase.  Trust me, she'll give you an "A" for effort.
Next--don't get to daring with the menu.  Yep, you'll want to keep things simple, but classy.  While there's not much sexier than a guy who cooks, she'll still be very appreciative if you don't sport culinary magic.  Consider a three-course meal; a little appetizer, a salad, and something tasty, yet lean for the main dish.  Oh!  And don't forget dessert—get creative with this one.  (And I'm sure you can find a post-dinner way to utilize the whip cream as well…)
And here's reason to cheers.  The 4th must-do-step is having drinks ready.  Do you want to start with a cocktail then sip vino during dinner, or should you have pre-chilled bubbly prepared?  Does she have a favorite sipper?  You might want to stock up on her drinks of choice…this could benefit you in the long-run. 
For your 5th step, you'll want to carefully decide your dinner location.  Definitely don't do dinner at the coffee table while watching TV…prepare the dining room for your evening in.  And if you prefer getting a little frisky, get cozy in front of the fireplace.  You can set up quite a spread snuggling on the floor. 
Next, get in touch with your romantic side—remember ambiance matters.  Yep, according to Yahoo! a little candles, music, and dimmed lighting goes a long way.  Prepare a playlist of your favorite songs, or choose something sexy like some jazz or Sinatra.  And in my opinion, the ultimate date-night must-do is taking a break from dinner and opting for a little slow dancing.  I know from experience—this is a fabulous way to woo your woman…it works.
Ok, here's one that might be tough to do, but seriously, disconnect for one night only!  Simply put, emailing, texting, or talking on the phone is a major turn-off—your lady wants to feel she's the only focus of your attention.  But if you must adhere to your cell, at least make sure it's on silent. 
Last but not least, add a something special.  Whatever it be whether saying a sweet toast, taking a bubble bath, or playing a romantic game…do something different to truly sweep her off her feet.  Whether you're newly in love, newly engaged, newlyweds, or long-term partners, it's always nice to reignite that flame in the comfort of home-sweet-home.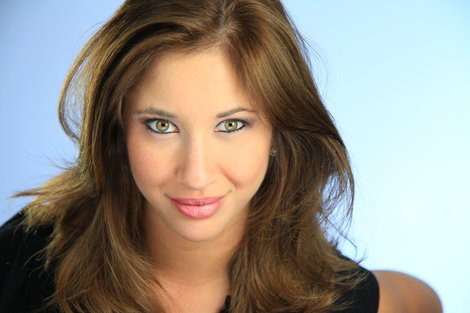 www.facebook.com/onthescenewithnadine