Welcome to the life of actor Declan Joyce, who has starred in 17 films to date from Not Another Not Another Movie with "Chevy" Chase and Burt Reynolds to American Idiots, which will be released into theaters this year.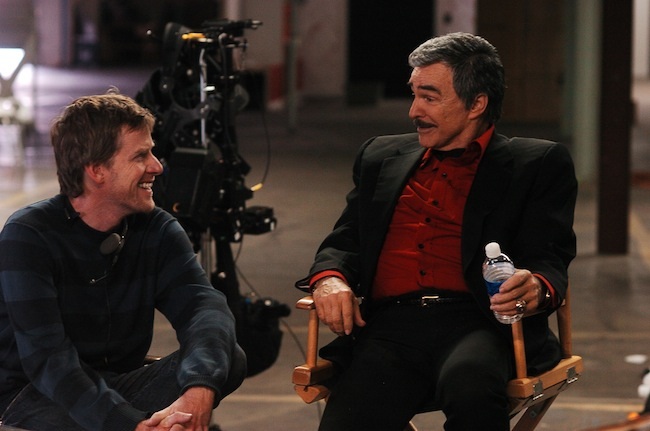 He is six foot and 3 inches, enjoys raw vegan food from Planet Raw in Santa Monica, Calif., and centers his life on supporting charities across the world.
After waking up to his 7 a.m. alarm and working out with trainer and nutritionist Koya Webb, Joyce has made it a habit to lead a life of leisure but finding his equilibrium of good deeds by supporting One Campaign, Love Ride and American Foundation for Suicide Prevention.
Inspired by U2 singer Bono after being invited by the singer himself to his last US concert in Pittsburgh, 2011, Joyce joined the One Campaign to help end hunger and poverty.
"In Los Angeles, you meet nearly everyone eventually, but few are down to earth with a radical humility like Bono," Joyce says. "He truly is the real deal. His fight to end AIDS and poverty in the poorest of countries is really inspiring."
Joyce supports Love Ride, which is sponsored by Grand-Marshall Jay Leno. The campaign funds Autism Speaks, the largest Autism advocacy and science organization in the nation.
With 1 in 110 children affected by Autism, Joyce is supporting the research to find a cure and end this plight.
On behalf of the American Foundation for Suicide Prevention, Joyce says, "Suicide takes a million lives a year worldwide. Yet, suicide affects so many aspects of society at large. Not many celebrities support this cause, so I really wanted to step in on this much needed cause."
As Joyce described Bono having a "radical humility," it's clear to say that Joyce is also made up of humility for others.
After every event Joyce attends or whether he's visiting the White House, which he has done 3 times in the past, he makes it a habit to find someone who is homeless and buy the person a meal and hang out with the individual.
"We are all equal," says Joyce when asked why he is inclined to treat a homeless person to a meal and to some of his time.
Actor Sir Philip Anthony Hopkins says in regards to Joyce, "I have known Declan about 10 years. Then I saw one of his films and was really impressed by his instinct as an actor plus the ingredient of his unique personality. He is a Maverick, a one-off individual."
Famous or homeless, doesn't matter. Declan connects with everyone.