In the beginning . . . well, you know the story.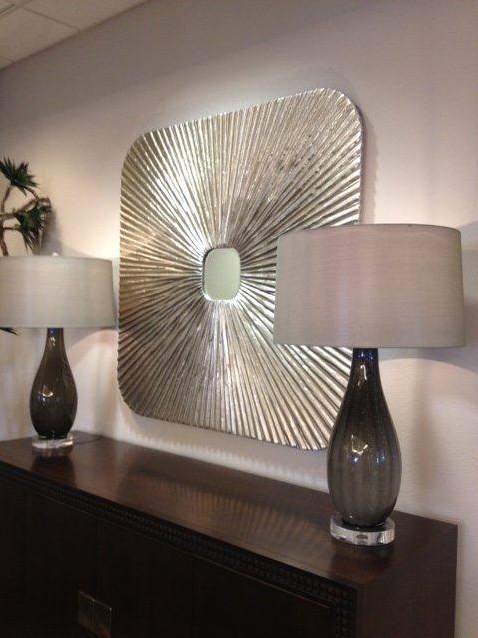 Start with light, and lighting, and you're on your way to a pretty good design.
"Without light, color, texture, shapes, even shadows wouldn't exist. Without light or lighting, we'd live in a very 'mono' world," says Kari Jensen, Allied Member, ASID, and a design associate with La Maison Interiors, 15450 N. Scottsdale Road. Davinder Chawla and Alan K. Reinken opened the full-service design showroom in September 2011."Ever tried to see a diamond sparkle without light?"
Lighting highlights, spotlights, reflects, illuminates, strikes a mood and directs the eye to your spaces, your furnishings, your accessories. As a result, light fixtures are an art form essential to a successful design.
Before deciding on which lamp to include, consider its function in the space — and the space you have for it, Kari says. Is it for reading? General illumination? Something to have on while watching TV? Will it sit on a table? "Striking a balance between table height and lamp height is critical," she says.
If you don't want or have space for a table, why not consider a sleek floor lamp? Or instead of either, suspend a cool, perhaps colorful, pendant, she suggests.
A lamp only needs to supply the right amount of light to a space depending on its function, so why not choose one that looks good and enhances your decor? And, when using more than one lamp in an area, don't force together similar styles: Choose finishes and styles that "play well together" for a more unique, collected look. "Since lamps are usually small, portable and easy to store, consider changing them seasonally, like sofa pillows," she says.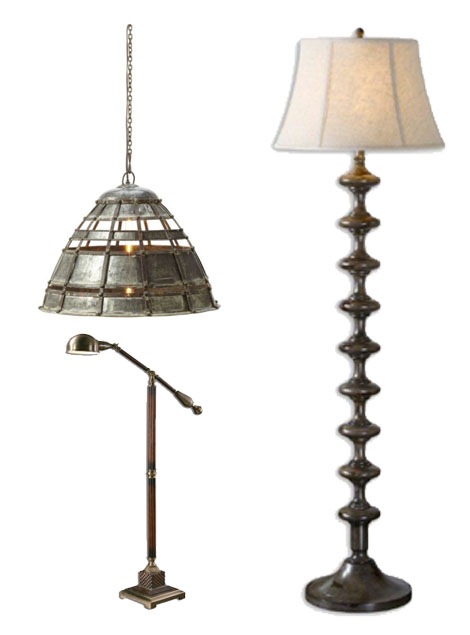 Reading, for example. Consider the relationship between how or where you'll be sitting or reclining and the light source. "You want whatever you're reading to be 'in the light,' without glare in your eyes. "As a very general rule, the shade should be somewhere between your ear and your shoulder."
Spotlighting lets you and your guests "read" your pieces. Correctly placed, it enhances wood grains, fabric textures and objets d'art. Spotlighting is generally ceiling mounted as a specialized aperture or fitting on a flush-mounted can. Recently, however, directable "heads" on a monorail or cable system or small fixtures on telescoping brackets mounted on the wall behind artwork spotlight chicly as well.  
For mood lighting, Kari likes to ensure that the light/lamp is dimmable. "Dimmers not only help conserve energy, they also assist with controlling 'glare bombs' whether from bare bulbs in fixtures or reflections off glass or mirrors," she says. Lamp shades also direct glare and control the flow and direction of light. She suggests lighting control systems, which avoid banks of dimmers and allow homeowners to create and program moods, scenes and paths.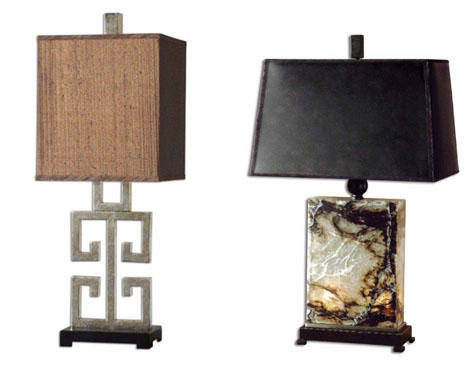 Today, lamp materials have expanded from tried-and-true glazed pottery or brass to lucite, raku, forged iron, blown-glass, crystal, inlaid shells, bamboo, even driftwood. Shades, too, are raw silks to hemp to woven, recycled newspaper or metal in colors from traditional creamy whites to dramatic browns and blacks and may include gold or silver foil inside, creating a softer more diffuse light.
Chandeliers are being more flexibly used, too, as sculptures that illuminate. "We're putting them in unlikely places: bathrooms, laundry rooms, even closets," she explains. "Today, it's about personalizing your spaces, making what were once utilitarian, forgotten spaces more welcoming. We have to spend time in them — so why not make them more visually appealing?"
As always, when you think home, think La Maison.
La Maison Interiors, www.lamaisonaz.com, 480.948.1144