Snow is a 15-Week-Old Siberian husky puppy who was given up because her owner had too many pets.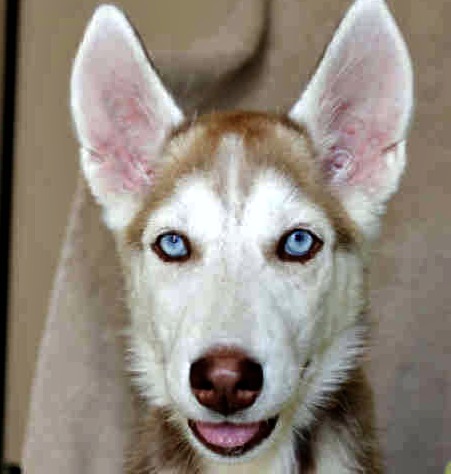 Snow is a bundle of energy… AND adorability with a thick Siberian husky coat and a bubbly personality that craves the spotlight and lots of attention. Whether she is rolling around in the grass and kicking his paws in the air, furiously shaking a stuffed toy, or simply galloping around the yard barking at a the leaves-she is always trying to show off for those she loves most.
Always ready to play, this exuberant 15-week-old puppy loves taking ALL the stuffed toys out of the basket and since she is teething she enjoys chewing on ice cubes. When she finally settles, she is ready to curl up under the covers with her owner.
She doesn't sit still for long though and moments later this lively puppy is sprinting through the grass barking with excitement while chasing after a squeaky toy. She is a clever pup who is crate and partially housetrained and has mastered a trick or two but her specialty is sharing puppy kisses.
For people interested about adopting Snow please call – 602.997-7585 x 2045 - or visit the Arizona Humane Society's Sunnyslope location at 9226 North 13th Avenue in Phoenix. Snow is just one of over 150 dogs that are currently waiting to be adopted. All dogs have been spayed or neutered and vaccinated prior to adoption. Please reference Snow with animal ID number A402741.