Brady is a scruffy Border terrier mix with kind eyes and a sweet, loving and loyal personality...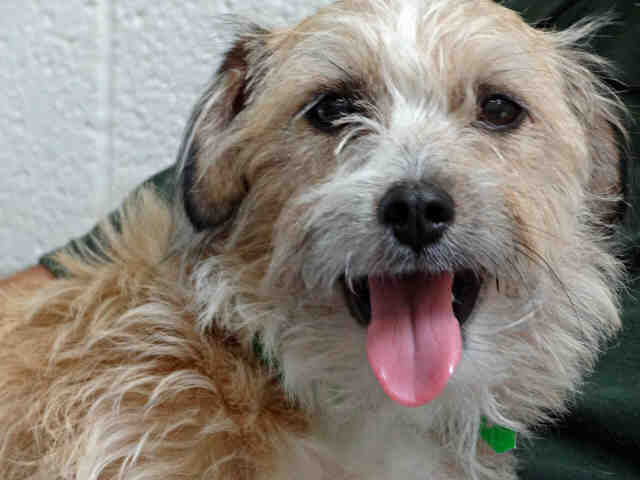 Brady is a gentle little 15-pound lap dog who will follow you everywhere around the house and could spend the entire weekend snuggled on the couch-proving that he is a great pillow pal.

However, he has enough endurance, stamina and enthusiasm to be the perfect hiking companion too. He is religious about his morning walk and will wake at dawn, trot into his owner's bedroom and cue them that it's time for a stroll around the neighborhood.
He is gets along great with cats and older children but a dog introduction is required to ensure a good match.
Brady is available NOW at the Sunnyslope facility located at 9226 N 13th Avenue in Phoenix. His adoption fee is $110 and includes his neuter surgery and vaccines. For more information call 602-997-7585 x 2045 and ask for animal ID number A386912.