Katie and Doc are a pair of four-year-old of purebred Chihuahuas and Frazier is a one-year-old Boxer mix looking for new loving homes.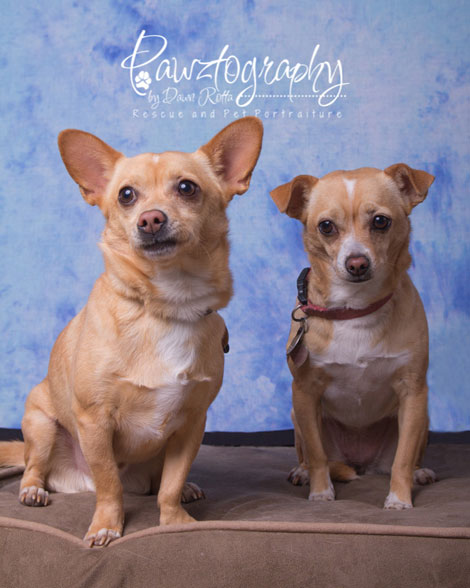 Hi I am Katie (the one with the down ears) and this is my brother Doc we are 4 old Chihuahuas . We really are siblings and have been together since birth. We are pretty mellow but kick into play gear about twice a day. We love to show off for our two leggers and always check to be sure they are watching usJ We are usually pretty happy but our papa died in October and now we are very sad and confused. We are looking for a new family that will welcome us both as the only pets. Our papa loved us so much and we are so lonely without him. We promise to bring you lots of smiles and happiness. Katie and Dac are neutered/spayed and up to date on their vaccines.
Please call for more info about us. 480-580-0082 ask for Debbie (a Lucky Dog Rescue board member) she is our papas daughter and already has 4 dogs and the occasional foster and we really prefer to get all the attention. Or, contact www.luckydogrescue.org for more info.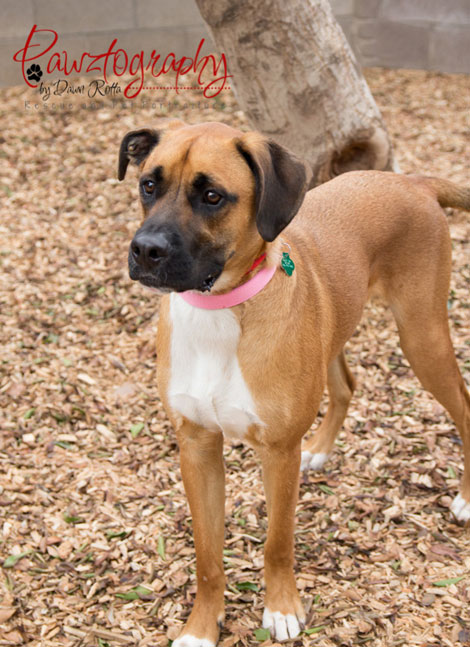 Frazier is a one-year-old rambunctious Boxer mix. He is a goofy, sweet boy that is looking for an active family and a four legged playmate. He will need daily exercise and a nice yard to play in. He rides well in the car and likes to go for walks. Due to his size we will not adopt out to a family with kids under 12 years of age or with small size dogs. Frazier is up to date on vaccinations, neutered and micro-chipped. His adoption fee is $200. If you would like meet him please fill out an application. www.luckydogrescue.org
Frazier's photo was taken by Dawn of www.Pawztography.com. Dawn donates her time and talents to take photos of our rescue dogs.
If you can't adopt right now why not consider fostering a dog. Fostering dogs helps us save from dogs from high killer shelters. We provide anything monetary your foster dogs will need; you provide the love and a comfy home. For more info please email: This e-mail address is being protected from spambots. You need JavaScript enabled to view it