Summer is a mature Miniature Pinscher who was given up because her owner could no longer care for a dog. The 8-year-old used to have boundless energy, but now her muzzle is starting to gray as she slows down- just a little bit.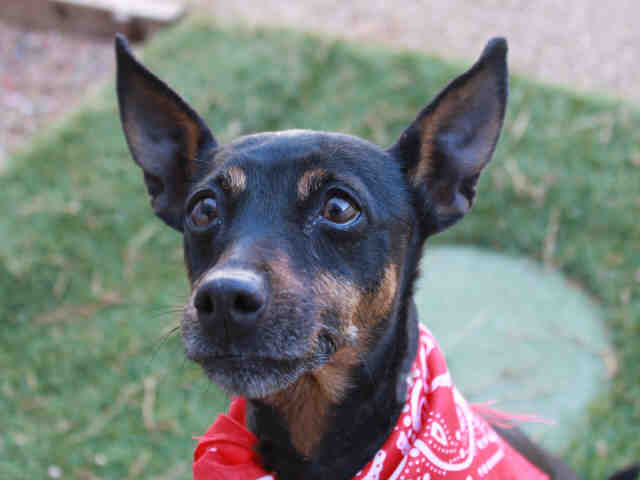 Mellow and charming, this pint-size pooch loves to snuggle and is always searching for an available lap to perch on. With age comes wisdom and she has a firm grip on the basic commands and knows the "house rules." Also with age comes a certain degree of being set in his ways. As such, Summer would prefer to live out her Golden Years in a home without small children but she does enjoy the companionship of other four-legged roommates (dogs and cats). And like most loyal dogs, this sweet girl promises to be your faithful companion for years to come.
She is available NOW at the Arizona Humane Society's Sunnyslope Adoption Center located at 9226 N 13th Avenue in Phoenix. Her adoption fee is only $35 and includes her spay surgery and vaccines. For more information call 602-997-7585 x 2045 and ask for animal number A301423.