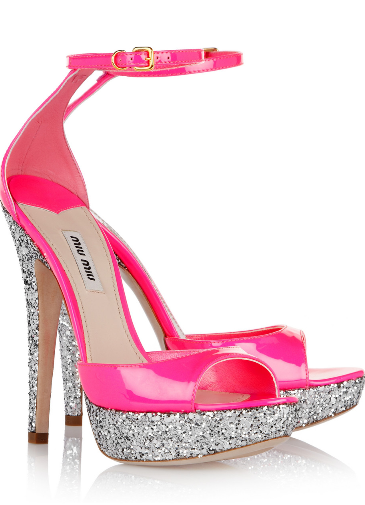 Barbie Girl
I thought these Miu Miu Glitter-Finish Patent-Leather sandals would be a good pair to write about this week, but now as I look at them I can't even think of what to say. They kind of speak for themselves.
They're reminiscent of the Christian Louboutin pair he made for the 50th Barbie anniversary, which I was equally as obsessed with.
What would you even wear these with? I think anything.
Net-A-Porter, $690