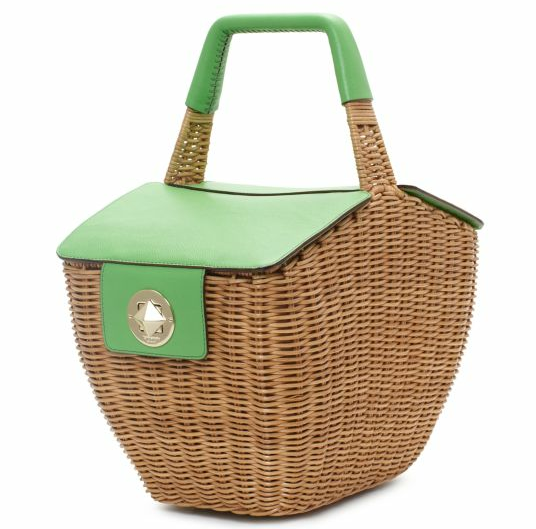 For this fall, I guess?
Duhhh, what could be cuter than a Kate Spade Delavan Terrance Linden picnic basket? Tell me.
I actually featured this guy a year or two ago in Arizona Foothills Mag in the Buzz section, and it popped up in their super sale section online this week. It's wicker with pebble-embossed cowhide trim and adorbskies woven lining. It's the perfect size for little sammies and a mini bottle of Veuve Cliquot.  
Kate Spade, $192 on sale.