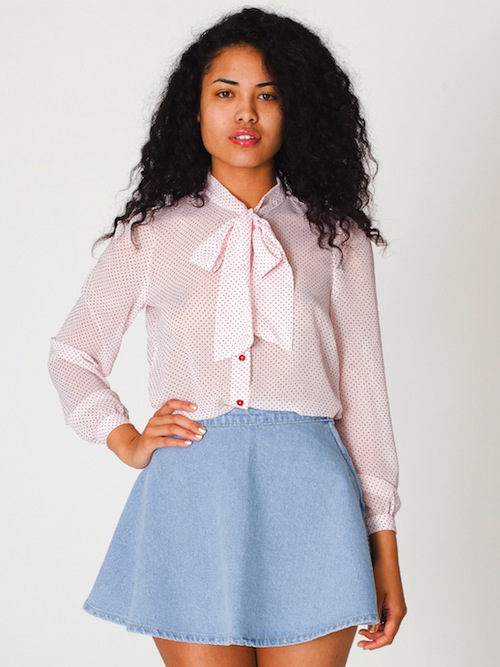 Sexytary
For some reason, I can never get enough shirts with ties/sashes at the neck. I don't know why, they just look awesome with necklaces over them, and under vests and jackets, and untied and dangling over awesome belts.
They've always been kind of hard to come by, until recently - I just discovered American Apparel's Chiffon Secretary Tie-Neck Blouse. They come in a grip of colors and patterns, so you never have to stop.
American Apparel, $60.