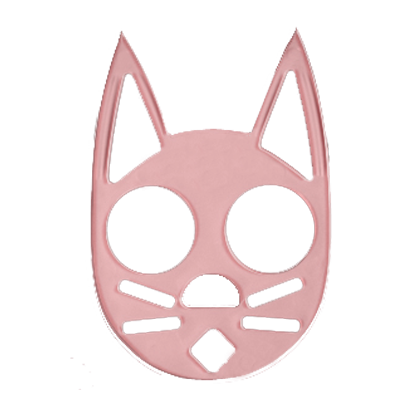 Cat Woman
If scary dudes following you home or attacking you in a deserted desert parking lot wasn't enough for girls to worry about, the thought of learning self-defense on top of that can be a little overwhelming. Becoming a ninja master is ideal, but not convenient. Weapons can easily be used against you. Your muscley boyfriend isn't always around to protect you. 
What's a girl to do?
Buy a Defense Cat from RoseGuardian.net, that's what. This superhard plastic eye-gouger fits on  your keychain and is a much more effective alternative to the keys-between-the-fingers defense mechanism most girls try to use. Just put your fingers in the cat eyes and gouge like there's no tomorrow. Right between the eyes.
Bonus: It's $7! And cute!
Rose Guardian, $7