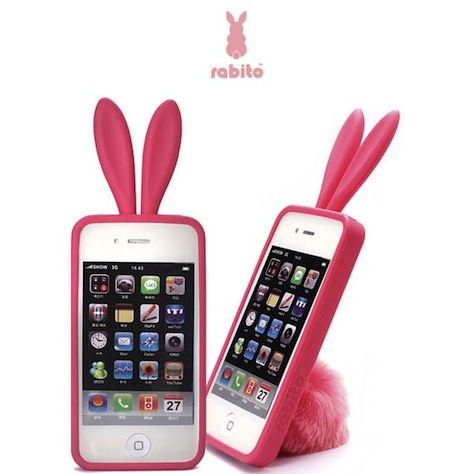 Silly Rabbit
I wish I had something intelligent to write about the Rabito iPhone case I just bought. I'm in overdrive trying to drum up some funny or insightful words. Not happening. All I can think of is fluffluffluffluffluffluffluff.
This is a rubber/silicone case with giant, inconvenient ears coming out of the top. There is no function. The puff ball tail serves as a stand.
I got mine in Chinatown, but they're actually becoming kind of popular and are for sale at Nordstrom.
What do you think of this?
Nordstrom, $32