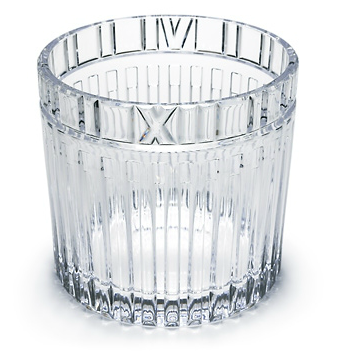 Best Wedding Gift Ever
Wedding season is fun (really fun!) but it's hard to kick your feet up and celebrate good times (come on!) when you have a running tab in the back of your mind. Airfare...$500...Hotel...$600...Gift... no wonder everyone overindulges on cocktails at weddings!
My favorite wedding gift to give, probably ever, is the Tiffany & Co. Atlas Champagne Cooler Ice Bucket, because it's just so gosh darn impressive. In addition to the requisite emotional rush that comes with the big blue box and pretty white ribbon, this gift itself shines. A crystal (!) Champagne bucket (!) in the famous Atlas design (!) that looks like it costs $1,500? Sure to draw eyes. Little do they know it's only $150. 
Sure beats a coffee maker, don't you think?
Tiffany & Co., $150