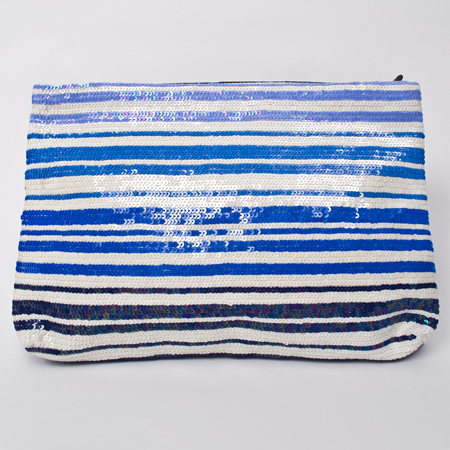 Will Someone Buy Me This?
For some reason I've been majorly drawn to sequined clutches of all shapes and sizes lately. When it's hot out and looking respectable is out of the realm of possibility, at least your accessories can be a little glam.
My closet is screaming for this sequined bag from Ankasa Home, which has blue faux croc on the reverse side! We all know home stores carry the coolest accessories. (Exhibit B: Bungalow in North Scottsdale.)
Glitter.
Ankasa Home, $295.