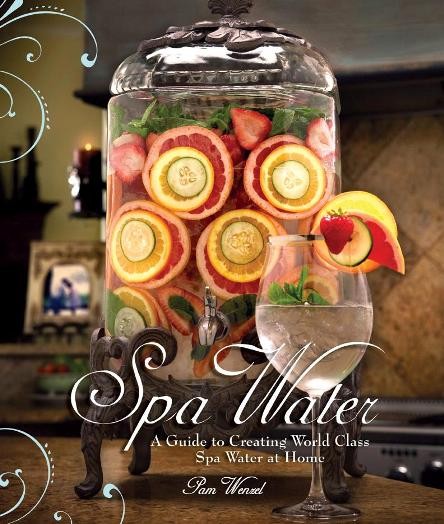 Gourmet...Water?
There are few places in the USA (world?) where people need to chug water and hydrate ad nauseum like they do in Arizona. Too bad water is so boring. And until now, the best you could do is put some cukes or mint in them.
Pam Wenzel penned Spa Water, a book of water recipes from some of the world's top spas. You can create delicious and healthy recipes like Strawberry and Peaches, Raspberry Mist, Citrus Blend, Lemongrass, Lavender-Scented Orange and Blueberry White Tea. Wenzel, a breast cancer survivor, also explains the links between dehydration and a cancer risks, digestion problems, back and joint pain, obesity, overall poor health and other diseases. All the more reason to drink up.
Best of all, they're mindbogglingly easy to make, and give you the same sense of accomplishment as something much harder (and higher-cal).
Amazon
, $20.