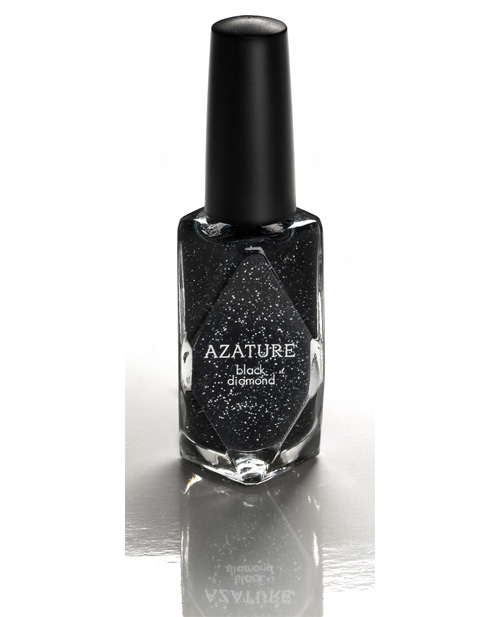 Black Magic
We know just what you need: a $250k bottle of black diamond nail polish.
Azature, a high-end jeweler, has released one bottle of dark nail polish studded with 267 carats of black diamonds. They are charging - naturally - an arm, leg and house for the glossy, flossy little bottle.
Good news is, we normies can buy a replica version beginning this month.
Fred Segal, $25.