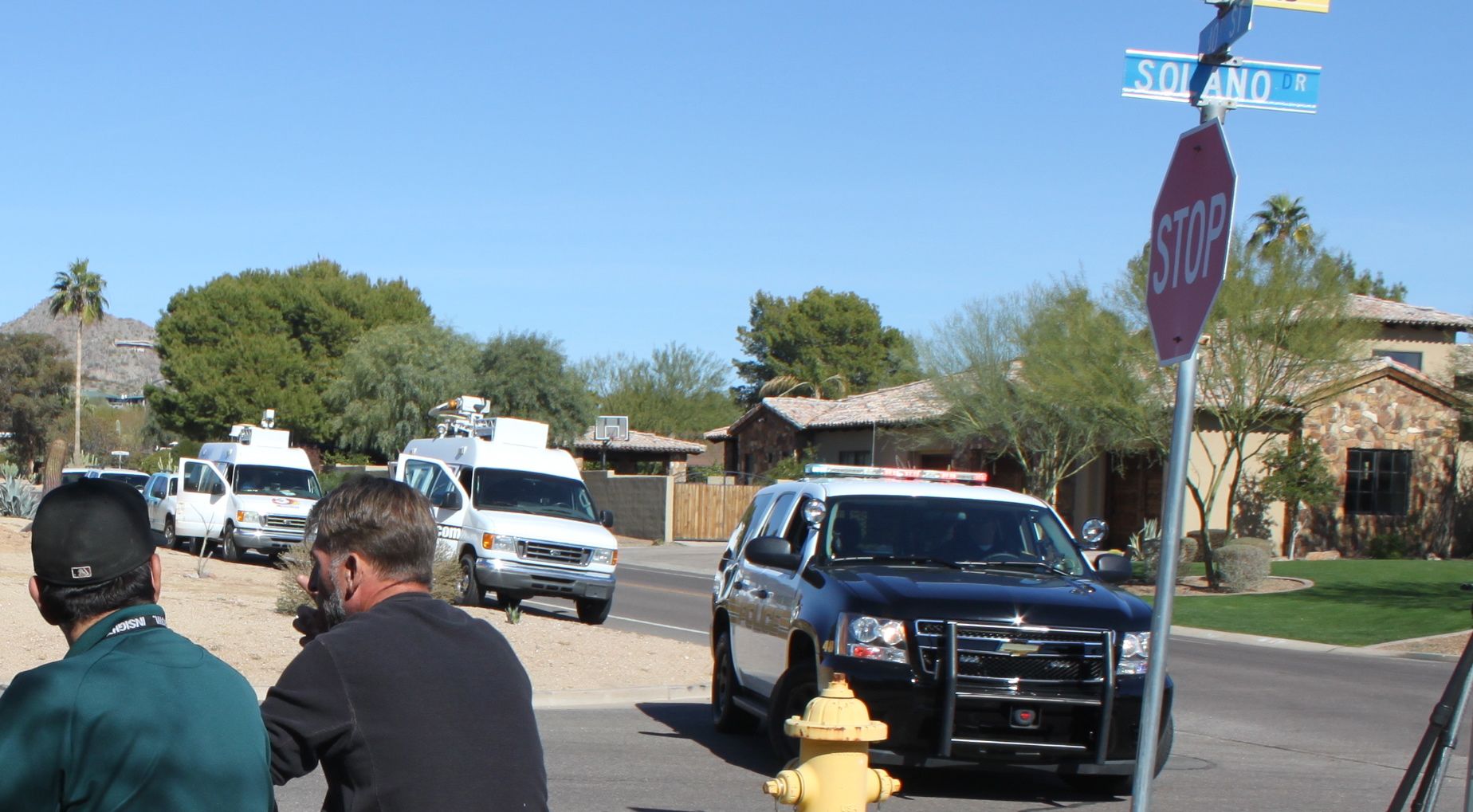 Friends and family fear that that two people were found dead in a house fire - are a well known Phoenix area couple...
A Paradise Valley neighborhood has been blocked off with police tape and police vehicles after officials discovered a horrific scene with two dead bodies in a home near 40th and Stanford. When firefighters responded to a fire at the home, they discovered two burned bodies. Tragically, it's the home of Lawrence and Glenna Shapiro, both well known and well loved people in the Phoenix community. Their closest friends are telling me that it appears that the victims are the Shapiros. In a bizarre twist,  the couple's car was found burning earlier that morning in north Phoenix, making this further appear as if it could be a homicide.
 On Monday morning, after Phoenix police found the Shapiro's car on fire at 7th St. and Union Hills, they asked Paradise Valley police to check out the Shapiro's 4,000 sq. ft. Paradise Valley residence. When the Paradise Valley police officer arrived, she smelled smoke and requested fire assistance. 
Paradise Valley Police Commander Alan Laitcsh notes that because the crime scene was still unfolding on Monday, and the bodies have to be identified, police don't have official answers at this point as to who the people in the house actually are. 
The home sits in a cul-de-sac and police were carefully screening neighbors who needed to pass through the barriers of flashing squad cars. Security was still very tight after sunset and investigators were requiring identification from residents trying to get in and out of their homes on the street. 
 This is another horrible tragedy playing out in Paradise Valley with neighbors gathering and asking questions. Close friends are horrified - if  it is Glenna and Larry Shapiro - was it a robbery gone bad?, or murder, etc. and neighbors are wondering about their own safety.  Meanwhile the police department is also being sensitive to having to notify family first and of course wait until they officially identify the victims through forensics. 
   On a personal note, this is hard to cover as a reporter because I have known Larry and Glenna for years and the possibility that something as tragic as this has happened in their residence is so very sad. The Shapiro's children all live in other states, and our prayers go out to them.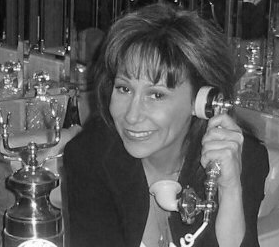 Kathy Shayna Shocket is a freelance Reporter and Photographer based in Phoenix. You can reach her at This e-mail address is being protected from spambots. You need JavaScript enabled to view it