Kathy Shayna Shocket has the inside scoop on the Valley's social scene and Celebrities.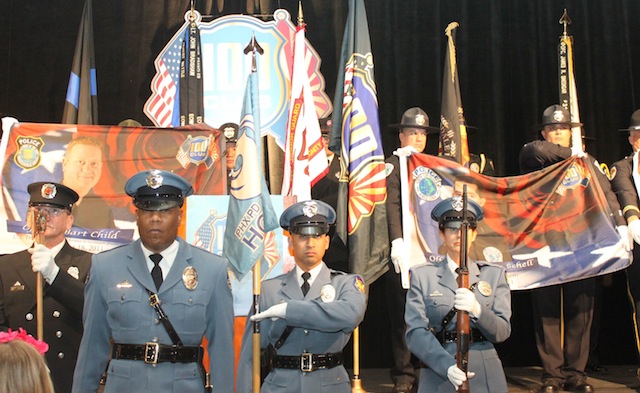 Kathy takes you to an emotionally charged and powerful fundraiser.  
The 100 Club's annual banquet is not a typical charitable event at which people focus on their fancy attire - or the decor of the venue. The spotlight is on Arizona's fallen heroes and its an emotionally powerful evening.  At this 100 Club of Arizona's 44th Annual Banquet and Meeting,  those seated at the front ten VIP tables were the members of the families of the heroes. They were "embraced" by the 800 people gathered in support of Arizona's public safety officers and firefighters.  
On the guest list were many high ranking officials including these Chiefs of Police in the photograph I captured of them together in deep conversation. 
.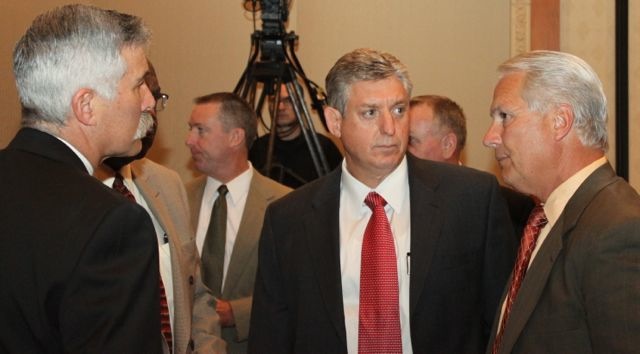 Chiefs of Police: Scottsdale's Alan Rodbell, Tempe's Tom Ryff and Paradise Valley's John Bennett
Guests paid tribute to the roll call of the fathers and sons and brothers who lived with a commitment to extend goodwill to others and who served to protect the public within an unpredictable culture of crime.  And the event showcases the success of the 100 Club of Arizona. 
This year's fallen heroes remembered were: Detective Russell Welker, Tempe Police Dept., Agent Hector Clark, U.S. Border Patrol, Officer Matthew Schell, Globe Police Dept., Firefighter Deon "Dino" Classay, For Apache Hot Shots, Officer Bradley Jones, Glendale Police Dept., Officer Rolando Tirado, Buckeye Police Dept., Agent Eduardo Rojas, Jr., U.S. Border Patrol, Sergeant Darrell Curley, Navajo Division of Public Safety, Officer Bart Child, U.S. Dept of Army Police, and Deputy William Coleman, Maricopa County Sheriff's Office.There was also a slide show honoring the 30 heroes and their families who lost their lives in non-line of duty deaths.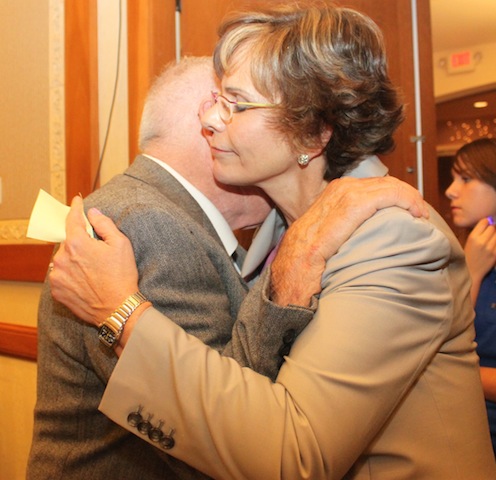 Sharon Knutson-Felix and Bud Davidson share an emotional hug after the flag presentation ceremony.
The 100 Club of Arizona is the vital non-profit organization that provides immediate financial assistance to the families of public safety officers and firefighters who are seriously injured or killed in the line of duty, and to provide resources to enhance their safety and welfare.
This fundraiser, especially after its very emotional flag presentation, is one that leaves you wiping away many, many tears and wanting to embrace strangers.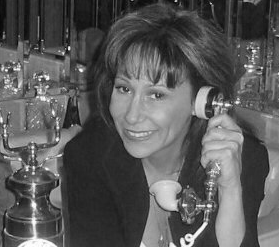 Kathy Shayna Shocket is a freelance Reporter, Photographer and TV Field Producer based in Phoenix. You can reach her at This e-mail address is being protected from spambots. You need JavaScript enabled to view it