Kathy Shayna Shocket has the inside scoop on the Valley's social scene and Celebrities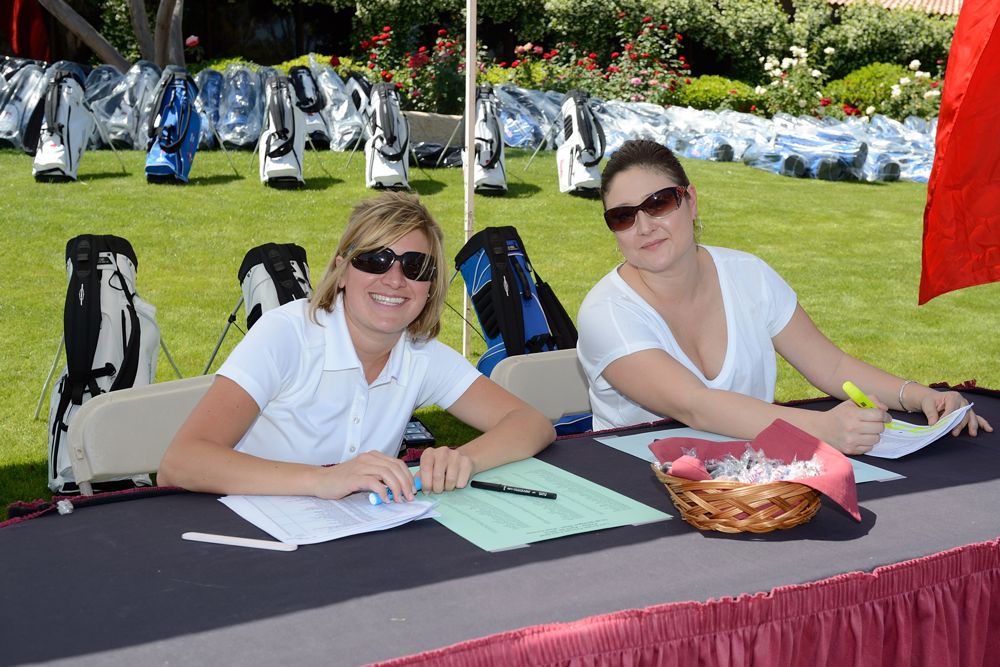 Why Lou Grubb's golfing friends received the Academy Awards of goodie bags!
They say that there's no gift-bag more coveted than the Academy Awards official presenters' swag bag- right? Well, lookout Hollywood. The golfers at the Lou Grubb Friends Fore Golf were in goodie bag bliss. Each one of the 300 golfers received a Ping golf bag (a gift usually only presented in other charity tournaments to the variety of winners).
Tucked inside the golf bag were multiple gifts snuggled around a red carpet type Diamondbacks jacket. And take a closer look, you'll see the tournament's logo on the bag with legendary car dealer Lou Grubb in a red corvette. Yes, it was like going to the Academy Awards of golf tournaments. Not to mention the multiple tee favors, a golf clinic with instructor Tina Tombs and free beverage carts with drinks during golf and the entire tournament. Off the fairway, the event included the pre-golf dinner party and post golf awards dinner.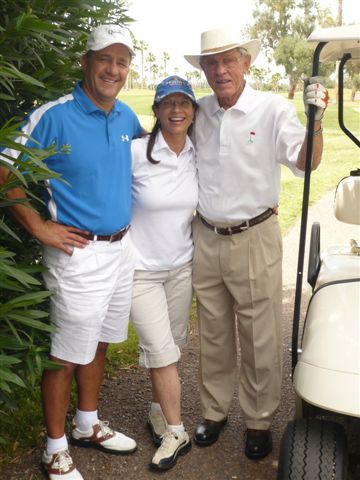 At last year's tournament with founder Lou Grubb ia Dennis Sage and Nancy Sage.
This year's 39th annual tournament was a bittersweet one, with its founder, Lou Grubb there in spirit. The car dealer icon and philanthropic community leader passed away last year. He was 89. The annual Lou Grubb Friends Fore Golf (LGFFG) tournament and dinner has raised nearly $4.75 million for Barrow Neurological Institute and St. Joseph's Hospital and Medical Center. The hospital became the LGFFG beneficiary after Lou underwent surgery for a ruptured aneurysm at Barrow. Lou had explained that "the golf tournament is my way of paying them back."
Dennis Sage who co-chaired this year's event with Mike Medici says, "This is the only tournament in the Phoenix area I know of where all the players got a golf bag, and the number of other favors." Dennis and his wife, Nancy Sage (Lou's daughter) and her mother Evelyn Grubb are also proud that this year's tournament raised about $700,000.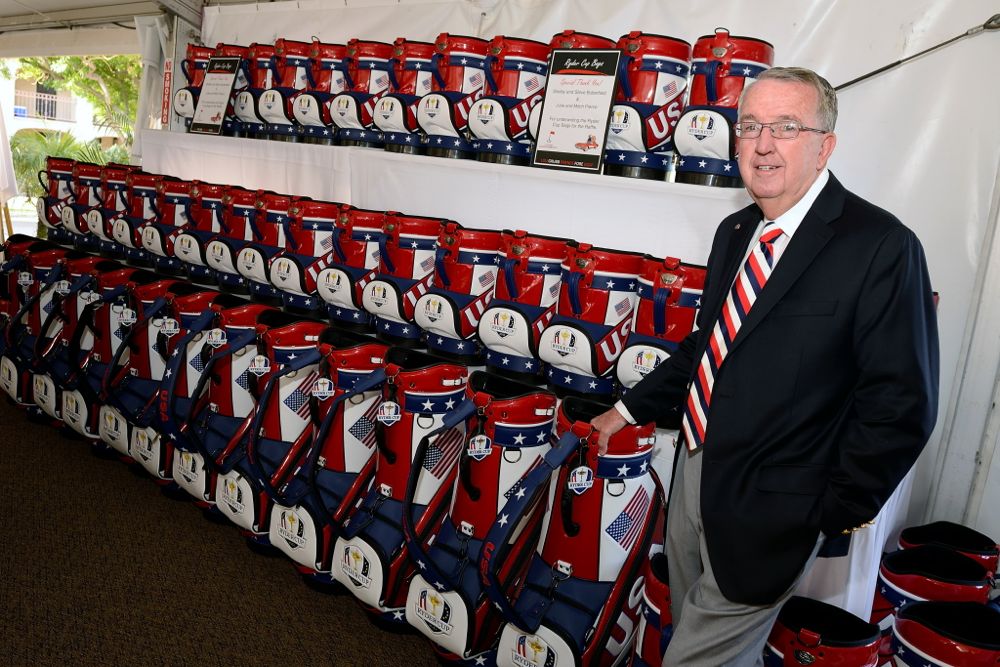 Roger Maxwell at this year's tournament.
Thanks to Lou Grubb's family and friends such as Roger Maxwell who have helped make this tournament a success over the years, the golfers and the charity are all winners. And here's another creative Hollywood touch - when golfers receive their thank you note for participating, it will be accompanied by a creative photo cut-out sculpture of their team and the logo of Lou in his corvette.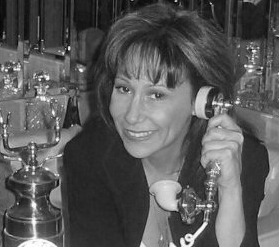 Kathy Shayna Shocket is a freelance Reporter, Photographer and TV Field Producer. You can reach her at This e-mail address is being protected from spambots. You need JavaScript enabled to view it