Kathy Shayna Shocket has the inside scoop on the Valley's social scene and Celebrities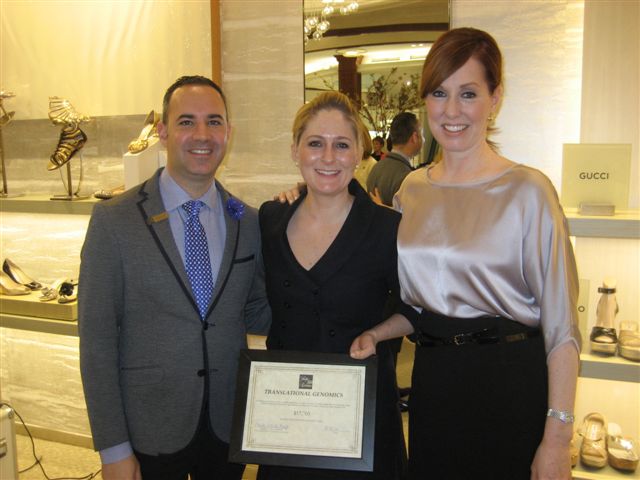 Who is the new man about town who has rubbed elbows with Karl Lagerfeld and Beyonce? 
The shoe department at Saks has been buzzing again with lots more than designer shoes. Yes, amidst the trendy designer shoe collections, several groups of stylish women have been delightfully gathering for some upscale parties in the shoe department before the store is open to the public.  And there's a new face at the helm of these VIP private events.  
 It's Robert Arnold-Kraft. He's the new General Manager of the Phoenix store at the Biltmore Fashion Park.. and he's supporting Saks' philanthropic philosophy and  blueprint on the community. Robert Arnold-Kraft comes to Saks from the San Francisco store where he was the Assistant General Manger over merchandise and oversaw the five floors of the men's store there.   His prestigious job allowed him to rub elbows with the rich and famous at the New York and Paris fashion shows with a coveted front seat at many. And he mingled with the likes  of those such as Karl Lagerfeld, Jay Z and Beyonce. 
At the most recent breakfast in the shoe department.. the new General Manger and his employees shared the exciting news that  Saks Fifth Avenue is donating over $1.1 million in charitable contributions  to 196 organizations nationally from its February Charity Program. In February 2012, Saks gave 5% of all registered purchases made with a registered Saks Fifth Avenue credit card back to charity.  During the charity program, credit card customers were able to select their favorite local charity from a roster of non- profit organizations. 
As a result, the Saks Fifth Avenue, Phoenix, awarded over $80,000 to local Phoenix charities. Representatives from five of the Phoenix charities were invited to a breakfast party in the shoe department for the check presentation with Saks employees.Fresh Start Women's Foundation, for example, was presented with a check for $38,000. TGen was next in line with $17,000. 
General Manager Robert Arnold-Kraft and Saks' Amy Videan are pictured above at the event with TGen's Erin Massey. T-Gen (Translational Genomics Research Institute) is the local beneficiary for the Key-to-the Cure event held at Saks in Phoenix annually in October. And Robert Arnold-Kraft joined this year's committee for its recent kick-off meeting at Seasons 52. (Saks even presented a mini-fashion show. )The gatekeepers of this year's Key-to-the-Cure in Phoenix, are volunteers Katie Mueller and Vicki Vaughn. The dynamic duo are chairing this year's annual event planned for October 2012.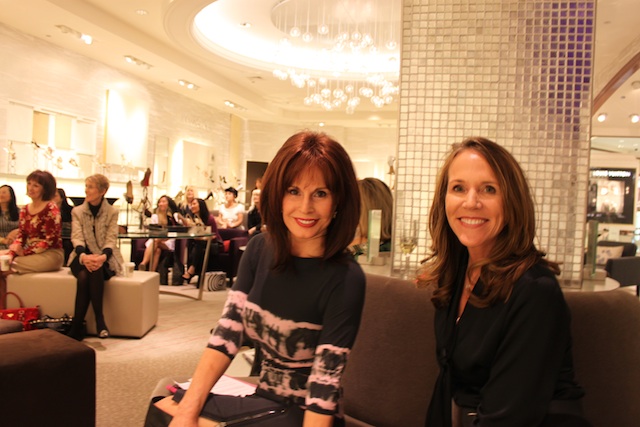 Pictured above are Vicki Vaughn and Katie Mueller. It's one of my favorite pics that I snapped of them at a prior private party at - guess where? The shoe department in Saks.
Arizona Foothills Magazine is proud to be a part of this fundraising initiative to raise funds for women's cancer treatment and research. The private shopping experience in October is a lively party with a serious purpose which Saks holds nationally at each of its locations.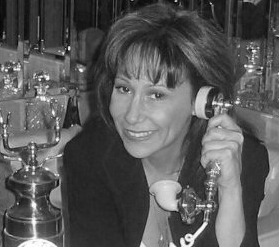 Kathy Shayna Shocket is a freelance Reporter, Photographer and TV Field Producer. You can reach her at  This e-mail address is being protected from spambots. You need JavaScript enabled to view it