Kathy Shayna Shocket has the Inside Scoop on the Valley's social scene and celebrities.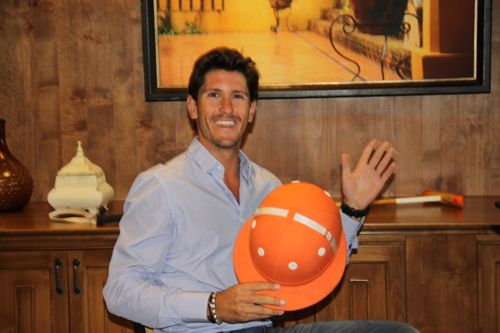 The polo star with GQ and the boy next door good looks in town  for polo preview party. Kathy's behind the scenes photos and scoop.
The polo player with an appealing combination of GQ  and "the boy next door" good looks was in town for one night to host  a "meet and greet" at the Montelucia resort in Paradise Valley. 
The cocktail party was a sneak preview of sorts for the Scottsdale Polo Championships: Horses and Horsepower.  He'll  be one of the players from several teams flown into town to compete at Westworld on Oct. 20.  
Nic, who hopped a plane that same night after the party for New York, is no stranger to the 24 hour quick turn-around . The 29 year old top polo player and fashion model competes around the globe and mingles with the rich and famous from the Hamptons to  Palm Beach is a young jet-setter.  Born in  Buenos Aires, the third generation player began training for the sport when he was five.
 He smiles modestly when he says yes, he is friends with Prince Harry on and off the polo field and replies with a polite politically correctness when asked his opinion about the recent Prince Harry photos from Vegas. 
 And sorry to all the young ladies who surrounded him requesting a photo with him- he has a girlfriend. She's Jess Schuster  and he lovingly shows me some photos of her on his cell phone.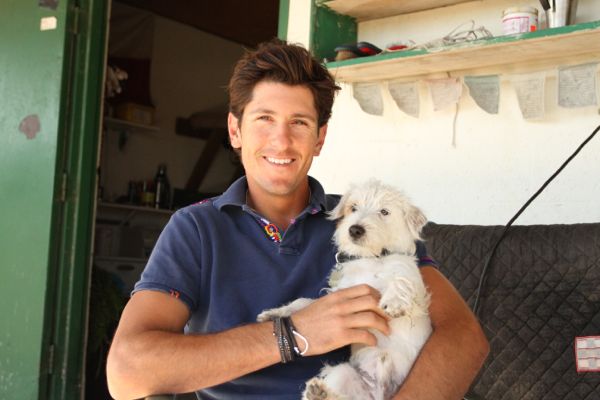 And beneath the macho good looks and athletic stature - he also melts when I ask him about his dog Charlie. Here's one of the photos he has on his cell phone. 
Charlie will be staying in Florida with Nic's parents (Nic's dad is famous polo player Raul Roldan) for the Oct 20 polo tournament in Scottsdale - (as well as Nic's 25 horses) but his girlfriend Jess is expected to be on his arm. 
 Also, don't miss Nic who will be on the cover of the October issue of Arizona Foothills Magazine. He managed to fit in the photo shoot in his first ever quick visit to town!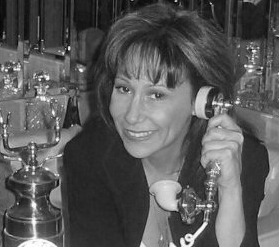 Kathy Shayna Shocket is a Reporter, Photographer and TV Field Producer based in Phoenix. She can be reached at This e-mail address is being protected from spambots. You need JavaScript enabled to view it