Kathy Shayna Shocket has the INSIDE scoop on the Valley's social scene and Celebrities.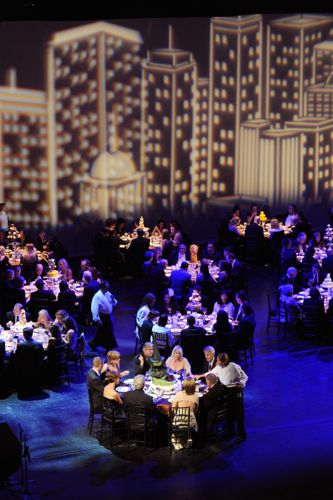 Kathy's scoop on the amazing fete! 
It was a landmark private party for a landmark venue and guests walked the red carpet to - Go Gaga! 
Yes  - ASU Gammage rolled out the red carpet  and paparazzi lined a red carpet - for it's  first ever "Go - Gaga- Golden Gammage Gala". The formal attire was "red carpet worthy" and guests were treated to an intimate Broadway experience.
Amidst the backdrop of an illuminated set of New York city  - partygoers were served a gourmet dinner on stage! And here's another creative touch - the centerpieces with Broadway themes - were edible.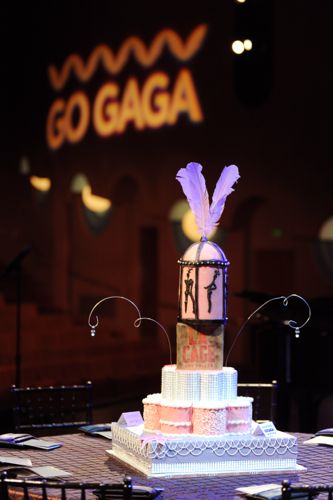 The  brightly colored cakes were designed with the Broadway musical favorites  of Wicked, La Cage Aux Folles, Lion King and Phantom. Not to mention- the edible ceterpieces of macaroon and cupcake towers. 
(By the way.. during the cocktail hour gourmet New York style hot dogs were served.)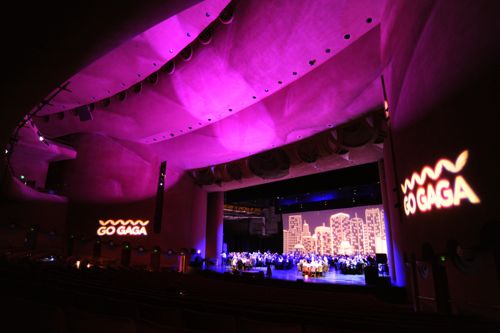 Partygoers were sereneded in the intiamte setting to some of Broadway's biggest hits from entertainers Daniel Bernard Roumain and Broadway veteran David Burnham. Roumain - a remarkable young musician composer is ASU Gammage's first-ever artist-in-residence.
The Go  Gaga gala kicked off ASU Gammage's fundraising efforts for its 50th ANNIVERSARY. The fancy fundraiser celebrated  the performing arts center's   profound cultural and economic impact throughout the state. It's the first of three major social events planned leading up to the Golden Anniversary in 2014. Go Gaga!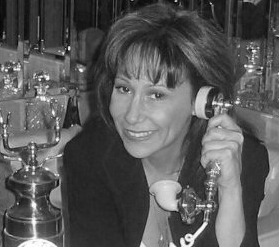 Kathy Shayna Shocket is a freelance Reporter, Photographer and TV Field Producer based in Phoenix, AZ. She can be reached at This e-mail address is being protected from spambots. You need JavaScript enabled to view it